When You Feel Like You've Lost Time - Crosswalk the Devotional - June 1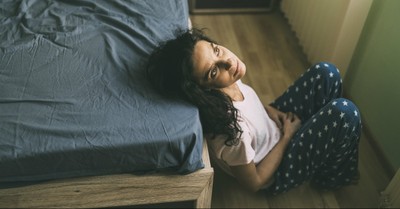 Crosswalk.com


When You Feel Like You've Lost Time: God is Able to Restore the Years
By Debbie McDaniel
"I will repay you for the years the locusts have eaten. You will have plenty... and you will praise the name of the Lord your God, who has worked wonders for you; never again will my people be shamed. Then you will know... that I am the Lord your God, and that there is no other." - Joel 2:25-27
If we've lived long enough, we know this to be true… sometimes, life is hard. It doesn't always go our way. Things don't always work out in our timing. And often, it seems we get hit from all sides. Problems can leave us spinning, wondering why we didn't see it coming.
Days, months, even years can go by. We look back and wonder how it all went so fast, yet seemed so slow when we trudged through the difficulties. And though we might try our best to live our lives in a way that honors God, it doesn't erase the fact that we live in a fallen world. We're constantly face-to-face with so many battles - hardship, struggles, broken relationships, illness, and our own weaknesses too.
In the midst of all that, we may sometimes feel like we've lost time, missed opportunities, or blown chances along the way. We may struggle with feeling as if we've walked through too many broken years of pain. Like God could never work through that stuff, it's just too messy, or too difficult.
But the good news is this: there's still hope. For He alone is our Hope-giver.
Restorer.
Redeemer.
Healer.
Friend.
God is able to restore all that's been stolen.
He knows our way, He is close, and He's working far beyond what we can fully see.
There's a new season up ahead, don't give up. If we woke up this morning, then God's not finished with us yet, there's still good in store.
He is able.
He is faithful.
He is greater than anything we face in this life, and much bigger than our own brokenness or weakness.
Keep moving forward in His grace and power.
Intersecting Faith & Life: If you need God to redeem your time and restore the years the "locusts have eaten," through the difficulties or hard circumstances you've faced, bring it before Him today. All of it. Ask Him for His power to work mightily through all you have faced, bringing good and renewed strength for this next season still in store. God alone brings hope, choose to focus on all the blessing that He can bring from the struggle. He is able to turn it around to work in your favor, and for His greater glory.
Further Reading:
Jeremiah 29:11
Isaiah 43:19
Job 23:10
Find more by Debbie at www.debbiemcdaniel.com, Facebook, Instagram, and Twitter.

Check out fantastic resources on Faith, Family, and Fun at Crosswalk.com!
Parenting in this day and age is not for the faint at heart. That's why Mama Take Heart is here to help you be the gospel-centered, compassionate, and influential voice in your Gen-Z daughter's life. In this show, we give listeners the tools they need to love and lead well in their child's formative years. Host Robrenna Redl is here to help equip and empower you with resources and practical takeaways, whether you're looking for ways to intentionally connect or to have hard conversations. So don't fret, Mama. Instead, take heart!