5 Reasons You Need to Prioritize You-Time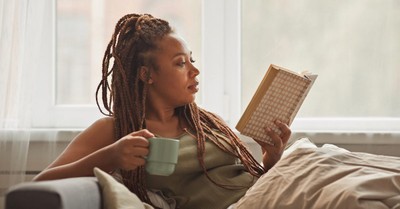 By Alisha Headley, Crosswalk.com
I always thought focusing on yourself first was selfish. Even though focusing on you first should come as no surprise to many of us. We live in a self-first culture where the world's advice is to do whatever makes "YOU" happy. Many live life according to this modern-day thought process way of living.
The Bible states that the greatest commandment is to "Love the Lord your God with all your heart, with all your soul, and with all your mind and strength, with the second being, "You shall love your neighbor as yourself." (Mark 12:30-31)
While we do not want to be self-consumed and self-swallowed by today's selfish culture, how do we learn to love God and others while balancing loving ourselves, as Scripture says? We are to love others, but does that mean we can also prioritize you-time?
Let's look at Jesus's life as He is our greatest example. We all know Jesus loves others well: the poor, the sinners, and all the people that society told Him not to love. He loved others so much that He gave up His life on the cross so that we could have eternal life as John 3:16 states. With Jesus being one to love others well, we also see that Jesus Himself prioritized you-time, which helped aid Him in loving others well. He often "withdrew by himself to pray" (Luke 6:12); some verses say he withdrew from the crowd to lonely places to focus solely on Himself and His time with God. He went to clear His mind and realign Himself with God while realigning Himself with His purpose. He withdrew from those closest to Him, including friends and family, and away from the noises and distractions of the world. He could have easily gotten distracted from His mission if He never focused and prioritized you-time. He removed Himself from all the busyness and noise of others to spend time with God to be everything God created Him to be.
You-time is important, and we should prioritize it as an active practice in our lives. Here are five reasons why you need to prioritize you-time just like Jesus did.
Photo Credit: ©iStock/Getty Images Plus/AnnaStills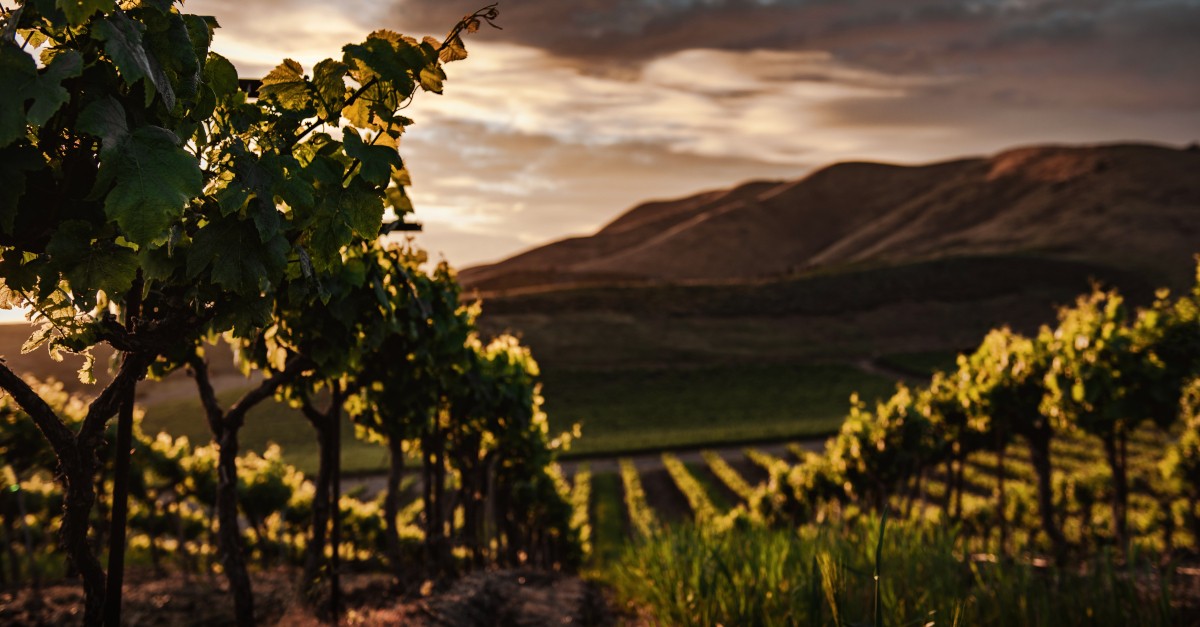 1. Prioritizing you-time will re-attach you to the Vine.
John 15:1-2 says, "I am the true Vine, and My Father is the vinedresser. Every branch in Me that does not bear fruit, He takes away, and every branch that bears fruit, He prunes, that it may bear more fruit." Jesus called Himself the true Vine, using the vine and branches as an analogy to show how a believer must abide (live or remain) in Him just as a branch abides with a vine.
Without prioritizing you-time to receive life from the Vine, we as the branches produce no fruit and, therefore, are good for nothing. Day by day, if we are not careful, one fruit and branch can get knocked down by the world, and that's why it's important to prioritize you-time to ensure we are always re-attaching back to the Vine – the Source of all. We won't want to become so detached from the Vine, living a fruitless, unsatisfactory life.
I've lived seasons of my life completely detached from the Source, and my life produces no fruit, and I'm spinning my own will and energy to trying to produce it on my own. In those seasons, I make my own decisions and plans and live for myself. Being attached to the life-giving Vine, you must prioritize you-time in order to detach from the world, cut off the branches and things in your life that are not producing fruit, and re-attach yourself to the Vine.
Photo credit: ©Pexels/Tim Mossholder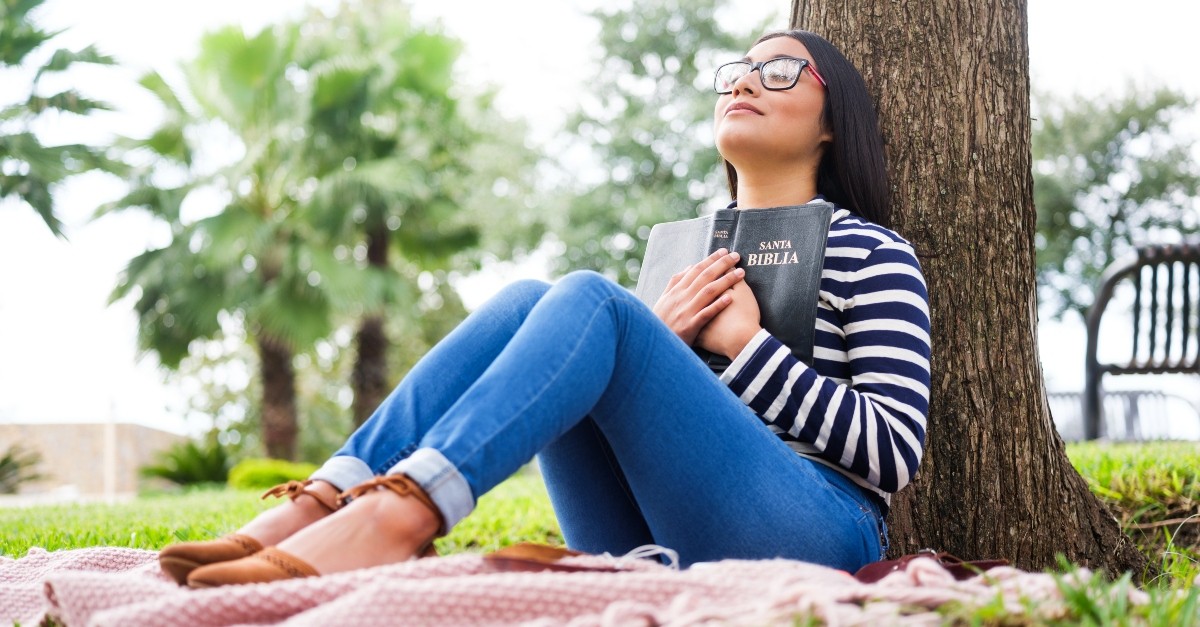 2. Prioritizing you-time will realign you with God's purpose for your life.
Proverbs 16:9 says, "A man's heart plans his way, but the Lord directs his steps." Are you going through the motions, making your day's plans, tomorrow's plans, this upcoming weekend and months to come plans? Have you spent you-time alone with God, asking for Him to direct your steps based on the plans you've made? Without creating time and space for you-time, how do you know if God hasn't re-directed His course for you and has something better in another direction?
With Jesus often withdrawing to pray, establishing his time alone, He was able to keep step by step in alignment with God and His purpose and plan for His life without the noises of the outside world influencing Him. If you haven't stopped to prioritize you-time and realign yourself with His purpose for your life and not your own, then I encourage you to prioritize today, right now. One of the enemy's greatest ploys in this life is to put us on autopilot, especially when things are going well, and we forget the mission God has laid out for us, and we forget to check in with Him and make sure our everyday steps both large and small are what He has planned for us. You-time allows you to take a step back and realign you once again with God's purpose for your life.
Photo Credit: ©iStock/Getty Images Plus/aldomurillo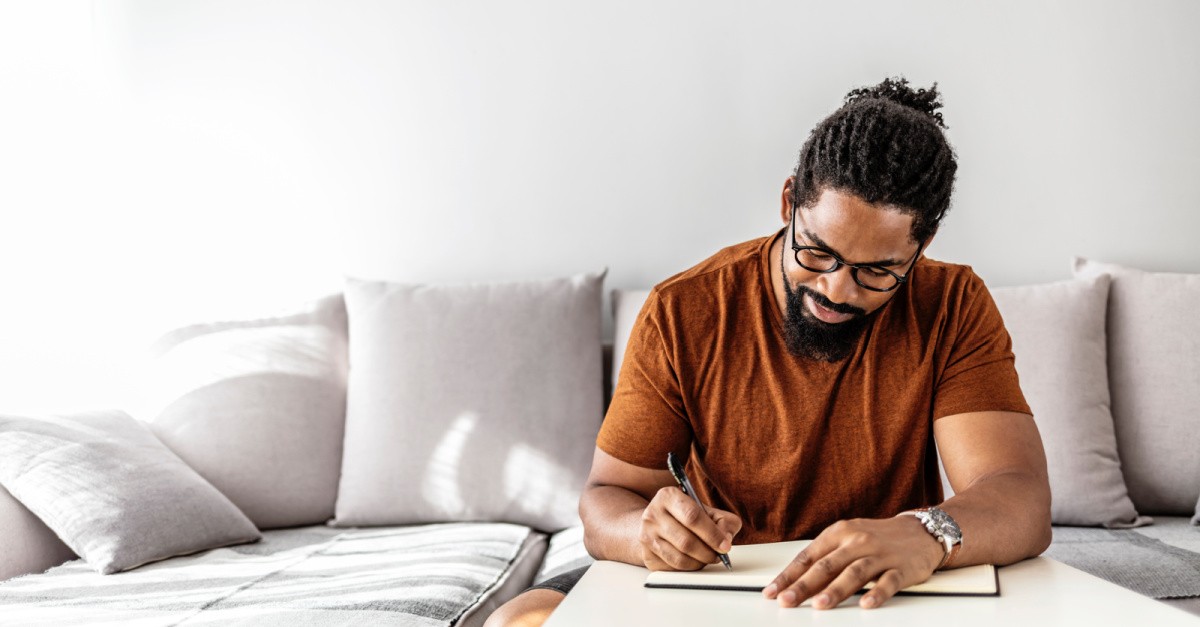 3. Prioritizing you-time gives you security in an insecure world.
Without prioritizing you-time, it's easy to listen to the voices of the world. We live in an insecure world but serve a secure God. But if we do not prioritize you-time to find and establish ourselves in God's security, we can get sucked into a world full of insecurity and uncertainty. From the moment we wake up, we are inundated with notifications and emails of the latest news and updates to social media, and the world we live in fills us with an overload of information. We often walk this world aimlessly and have no secure footing and certainty in this world because it's all around us.
Matthew 7:25 says,"And the rain descended, the floods came, and the winds blew and beat on that house; and it did not fall, for it was founded on the rock. But everyone who hears these sayings of Mine, and does not do them, will be like a foolish man who built his house on the sand; and the rans descended, the floods came, and the winds blew and beat on that house; and it fell. And great was its fall."
Prioritizing you-time allows us that quiet time of stillness in His presence and truth in the Word of God, which reestablishes our house and foundation on solid ground. Without prioritizing you-time, the world can throw you for a loop, feed you lies and fear, and before you know it, your house has been shattered with broken pieces of insecurity. Prioritizing you-time allows you to build your house in the security of the Lord and not the insecurities of the world that are all around us.
Photo credit: ©Getty Images/ljubaphoto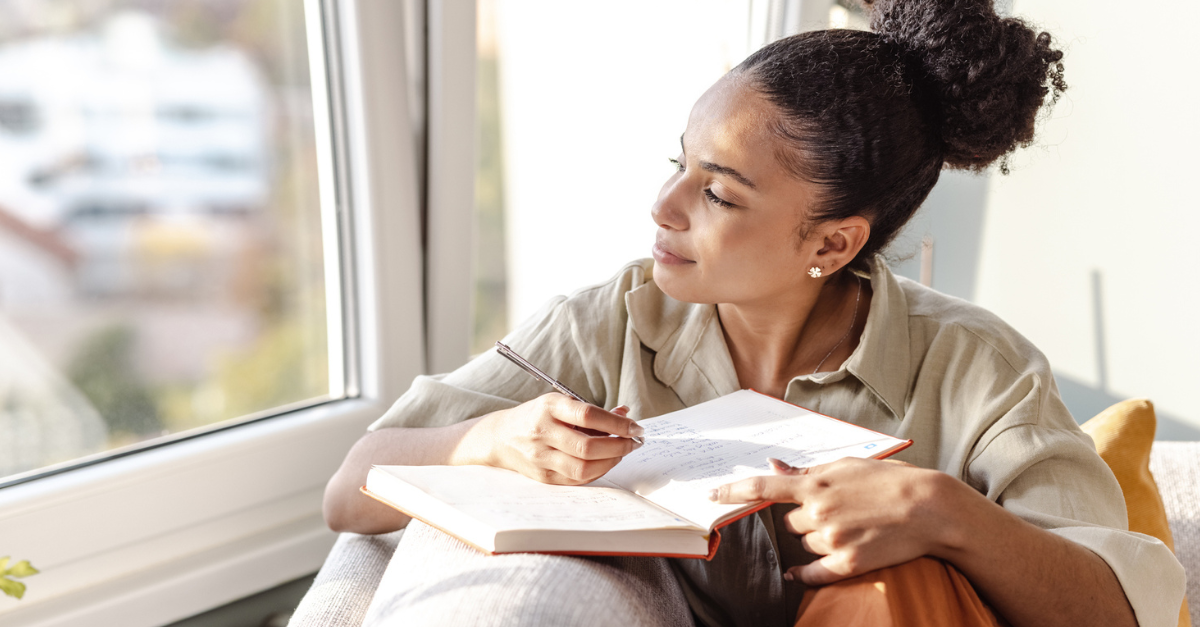 4. Prioritizing you-time will make you restore all other areas of your life.
Psalm 23:3 states, "He refreshes and restores my soul (life); He leads me in the paths of righteousness for His name's sake." When we prioritize you-time, we can lie down, reset, and rest with the Lord. By allowing Him time to restore and refresh us as we create you-time, you will also begin to see the effect it has in other areas of our life.
When we are so focused elsewhere and not prioritizing time with the Lord, we are less restored because we are trying to do it in our own strength. The less whole we are, the less we are able to love others wholly, too. We try to co-exist with difficult people or co-workers. We try to fix our marital disputes and control our kids how we see fit. We go from day to day exhausted trying to handle everyday things. Sometimes, things we are holding inside explode to others in our words and actions because we didn't spend the time to wrestle out our complaints and worries of the world with the Lord first. The more you-time you can spend with the Lord, the more restored you will become in your soul, and it will pour out to all areas of my life. Those times that I have personally spent with prioritizing you-time and I take that time to wrestle with God about areas of brokenness or worry going on in my life, the more he settles those rumblings in me and restores me in those moments, and I become whole in Him. By prioritizing you-time, you can be promised He will make you feel refreshed and will restore those broken pieces in your life.
Photo credit: ©Getty Images/Milko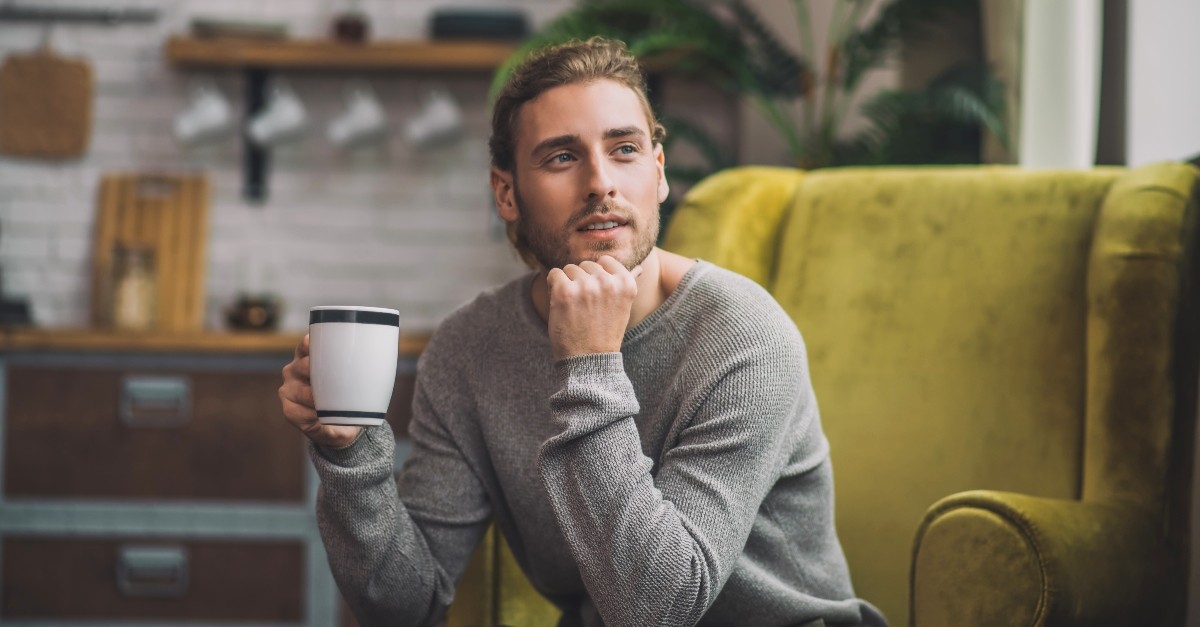 5. Prioritizing you-time allows you to replenish your empty cup.
When we are not prioritizing you-time, we are not spending the time to fill our cups up with the presence of God, the love of God, and the words of God. When our cup runs empty, not only are we dehydrated and depleted, but how can we pour into others well and love others well when our cup is also empty? We have nothing to give and pour if our cup is empty.
Jesus says in Scripture that "…whoever drinks of this water (the world's) will thirst again, but whoever drinks of the water that I shall give him will never thirst. But the water I shall give him will become in him a fountain of water springing up into everlasting life." (John 4:13-14)
If we are not filling our cup by prioritizing our time with the Lord and filling up on His words, then what are we willing our cup up with? Advice from the world or social media? Are you filling your cup with God or with asking Google? Are you filling your cup with busyness and love from praise from the world?
All things that may fill your cup a little, but I want an overflowing cup—overflowing so much that I am able to overflow all that the Lord fills me with unto others. By prioritizing you-time, you can fill your cup up with the water that only God can give, which is life-giving, full, satisfying, and never-ending.
Photo Credit: ©iStock/Getty Images Plus/Zinkevych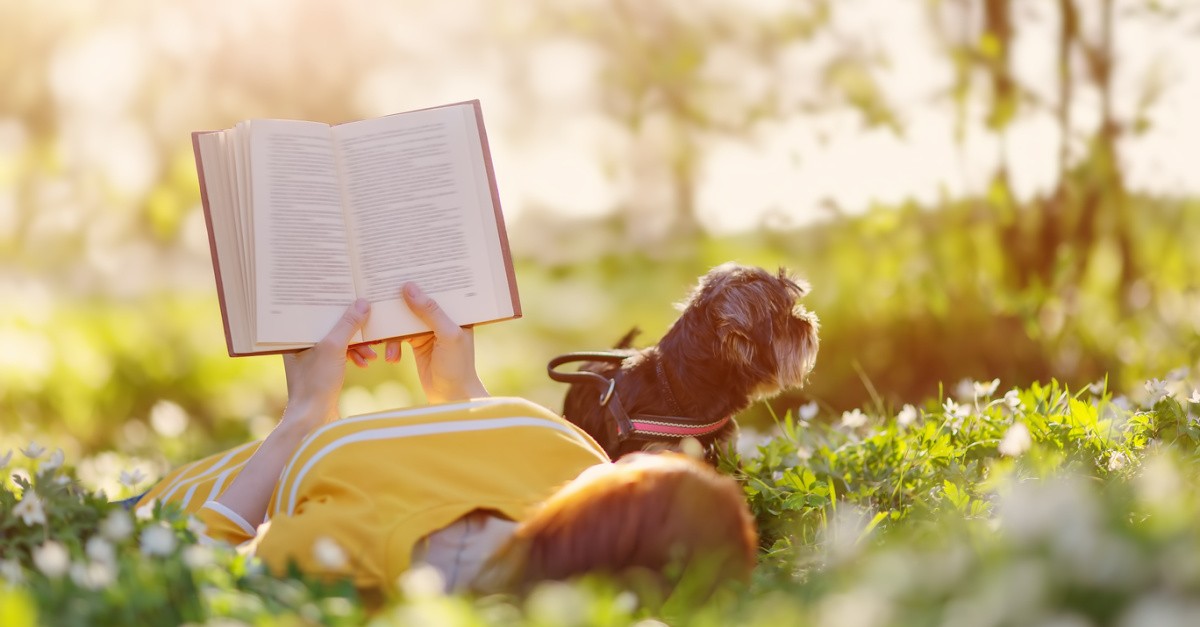 Prioritizing you-time is not selfish.
Remember, Jesus prioritized you-time. You-time is not selfish.
I know your kids need you, and your husband relies on you, and your family and friends depend on you, but Scripture shows us time and time again that Jesus made sure to prioritize his time to ensure he was walking in the purpose God has for Him. His life was so God-focused and focused on His mission here with God partnering with God; that He wouldn't allow any of the crowds, negative haters, those who ridiculed him, disciples who questioned him, and those who tried to distract Him get in His way.
God expects us to prioritize us-time as we are called to finish our mission here on earth, just as Jesus did. Let's start today prioritizing you-time by "throwing off all that hinders us, stripping down every weight (distraction) that slows us down, laying aside all the sin that so easily trips us up (entangling us(, and let us run with endurance the race that God has set out before us." (Hebrews 12:1). Let's "press on and run straight towards the goal (of our mission here on earth) to reach the end of the race and receive the heavenly prize that God's heavenly call offers in Christ Jesus." (Philippians 3:14)
Photo credit: ©Getty Images/LeManna