Putting the "Thanks" back in Thanksgiving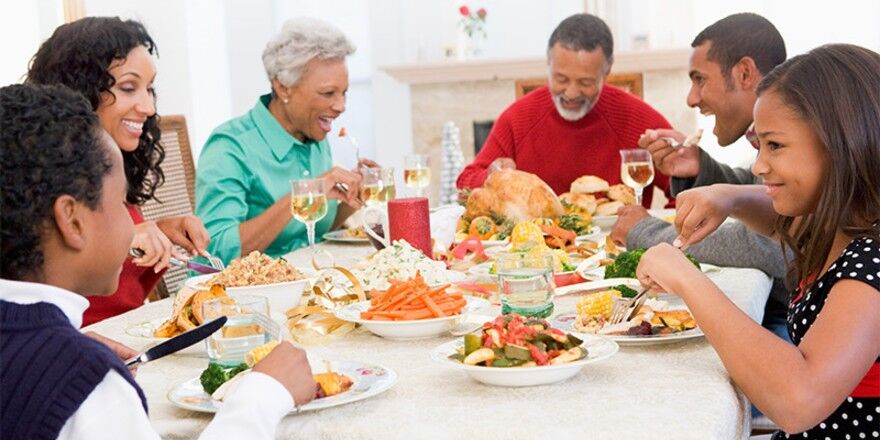 By Dennis Rainey
We often hear about the need to put Christ back into Christmas. But in our culture, when the Christmas shopping season is in full swing by mid-November, many families find that Thanksgiving is little more than a nice meal to kick off a whirlwind of Yuletide activities.
When we think of Thanksgiving, we think of a family feast. It's "Turkey Day." In fact, some school textbooks say that the Pilgrims' original celebration was organized to thank the Indians for helping them! Even historians are forgetting that the Pilgrims originally feasted to thank God who had given them the courage and perseverance to overcome tremendous hardships.
Thanksgiving can be one of the most meaningful holidays of the year...if you give it the right focus.
My wife, Barbara, does a great job of helping our family celebrate Thanksgiving-the Rainey Thanksgiving Brunch.
Everyone wears their Sunday "dress up" clothes for the meal. The children make up place cards, decorate the table and set it with fine plates and glasses. The brunch always includes a special French toast that requires 45 minutes to bake. While this meal is in the oven, we gather around the table and begin the brunch by reading selections from The Light and the Glory by Peter Marshall and David Manuel. This book tells of the strong Christian faith of many original settlers in America, and includes two chapters on the Pilgrims.
On each plate are five kernels of corn. The family passes a basket around the table, and each person places one kernel of corn at a time into the basket and tells of one thing he or she is thankful for. The basket goes around the table five times.
After we are finished, we have each person write on his or her place card what he or she said. These cards are kept to look over in future years.
While we do this for brunch, you can see that these ideas can easily be adapted for the regular Thanksgiving meal. Kids love the tradition, and it helps them focus on putting true "thanks" into "Thanksgiving." ______________________________________________________________
Excerpted from Moments Together for Couples by Dennis and Barbara Rainey. Used with permission. Copyright 1995 by Dennis and Barbara Rainey. All rights reserved.
About the author: Dennis Rainey is the executive director of FamilyLife, an organization founded in 1976 with the goal of effectively developing godly families, one home at a time. Parents of six children, Dennis and his wife, Barbara, have written numerous books, including best-sellers Moments Together for Couples and The Questions Book for Marriage Intimacy.