Tauren Wells — Learning How to Rest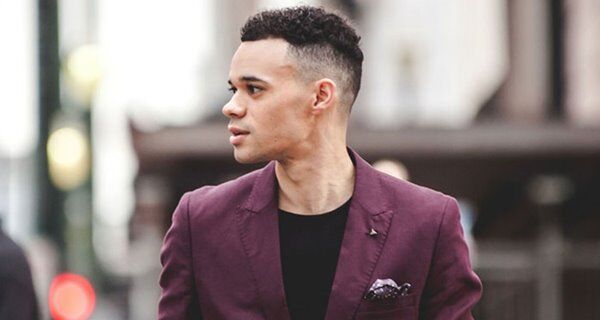 By Matt Conner, CCM Magazine
The last 12 months have been good for Tauren Wells.
One year ago, he was singing in arenas as the opening act for Lionel Richie and Mariah Carey's co-headlining tour. Since then he's earned multiple Grammy nominations, topped the charts with his own songs as well as a collaboration with Crowder, hit the road again with Chris Tomlin and penned his first song for a film, Canal Street, which opens in September.
Instead of feeling overwhelmed or tired, however, Wells instead sounds measured and even relaxed when discussing the long list of achievements and awards. For Wells, the accolades and opportunities are nothing more (or less) than God's gifts to him and his family—opportunities that arrived in hands that remain open. He's not about to close them now.
"I feel like God leads us into the greatest things we do in our life backwards," says Wells. "It's a trust walk, but we're actually walking with our back to the thing He's taking us to. If we saw it, we'd probably run away. I don't know the ultimate thing that all of this is leading to. I don't know the grand finale. What I try to do is leave that to God and steward things to the best of my abilities."
This fall only holds more notoriety for Wells as he leads all artists and bands in Dove nominations with seven, including New Artist of the Year and Song of the Year. His latest single "Known" is moving up the charts toward another Top 10 placement. He's also touring with Danny Gokey and Riley Clemmons on the Hope Encounter Tour. It might sound like a busy season, but Wells sounds more than ready for what lies ahead.
"I'm trying to learn how to rest," he says. "Even when it's busy and there's a grind, there's a mindset that keeps you still in the midst of all of the chaos. I think finding those places of being still are the places that God works the most, because that's the true demonstration and expression of humility.
"It's not working like it depends on me and praying like it depends on God. It's working like it depends on God and resting like it depends on God. If I could put myself in a position of rest, I allow God to do what I cannot in my own strength. That's been a major mindset shift for me that has led to some of these doors opening and it will sustain us as we walk through them."
More than anything else, Wells also has his priorities straight when it comes to the personal and professional.
"My wife and I are traveling together a lot more and figuring out which events to take kids to," says Wells. "How do we prioritize our relationship? How do we view opportunity, because not every opportunity is better than the one I have at home, which is the greatest opportunity I have? Learning those things and stepping into those rhythms has been a game-changer for us."