Banding Together To Build Community Free Concerts
3:00 - 6:00 PM on Sunday, April 23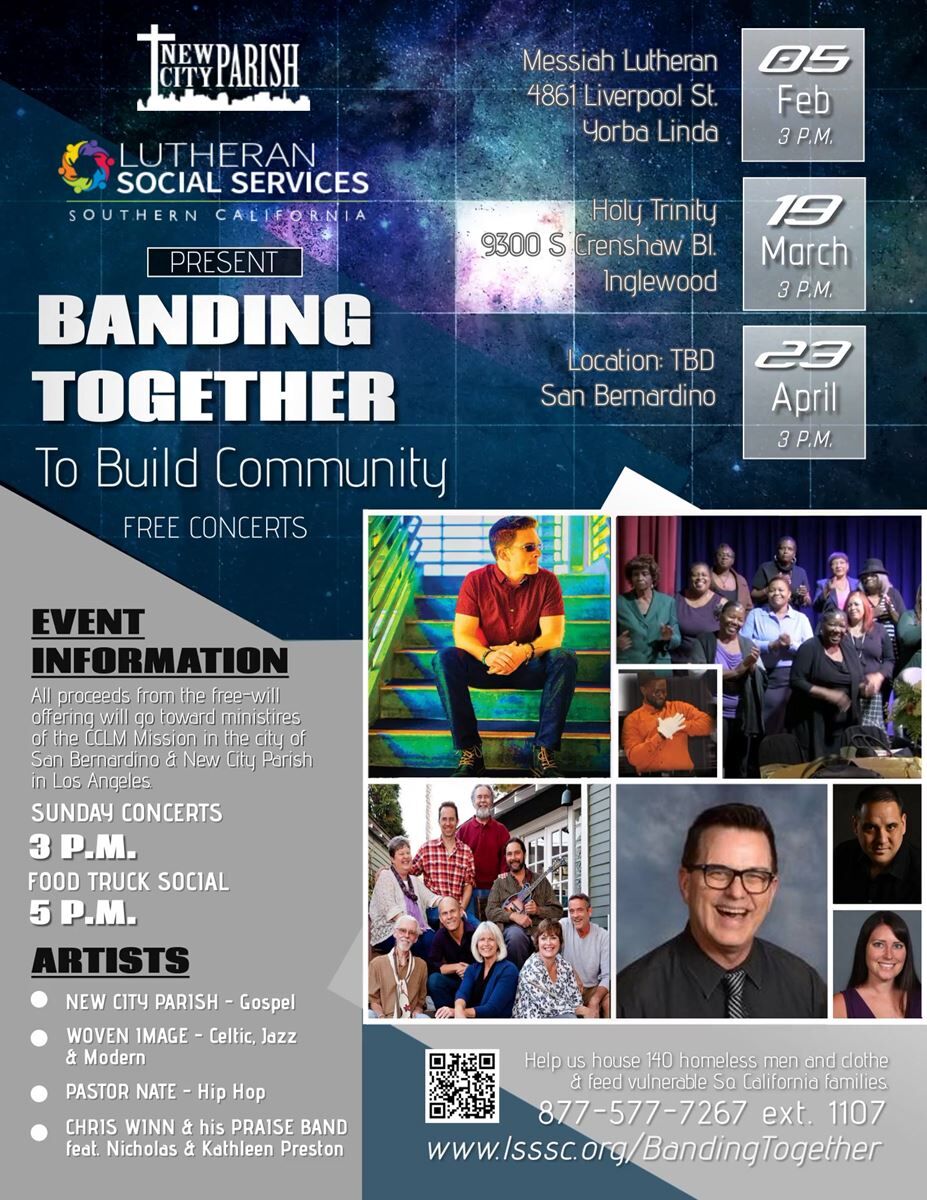 Banding Together to Build Community!
Help us house 140 homeless men and clothe and feed vulnerable SoCal families!
Join us for a series of free concerts Feb 5 (Messiah Lutheran, Yorba Linda), March 19 (Holy Trinity, Inglewood), and April 23 (TBD). All proceeds from the free-will offering will go toward ministries of the CCLM Mission in the City of San Bernardino & New City Parish in Los Angeles. Presented by Lutheran Social Services of Southern California.
February 5 Messiah Lutheran, 4861 Liverpool Street, Yorba Linda
March 19 Holy Trinity, 9300 South Crenshaw Boulevard, Inglewood
April 23, Location TBD