Community Comes Together To Care For 3 Children Who Unexpectedly Lost Their Parents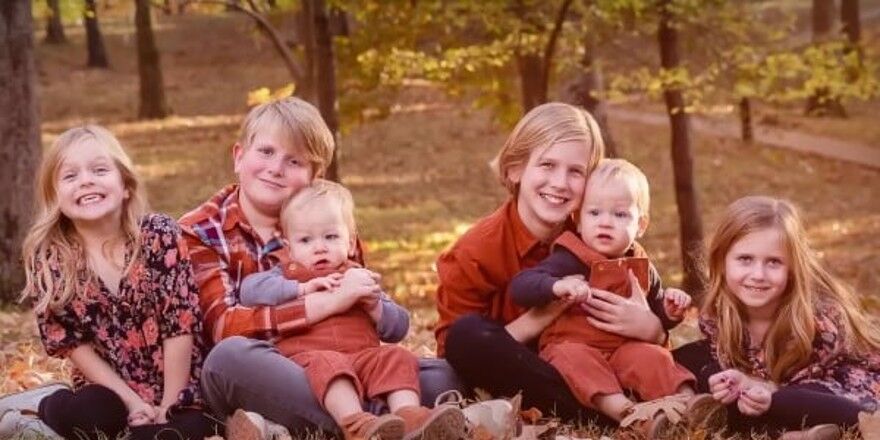 By Adam Staten, GodUpdates.com
Tragically, three young siblings lost their parents in the span of just a few months. And that's when the community "swarmed in" to act as the hands and feet of Christ for this Midwestern family!
Jane, Max, and Henry lost both of their parents back-to-back. First, these young children from the St. Louis area lost their father after doctors diagnosed him with colon cancer. Then, unfortunately, their mother – Megan – also passed away just 4 months after the death of their father.
"She just died suddenly. She was sitting on the couch with her brother-in-law and all the kids were playing upstairs and she just took her last breath and died," Megan's twin sister, Krista Lieber, said.
Megan passed away due to an undiagnosed heart condition.
Left without a mother and a father, the children's aunt Krista and her husband, Dave, took in Jane, Max, and Henry. The couple already had three children of their own.
But the displays of love and support shown to Jane, Max and Henry did not stop there!
Support Pours In For Children Who Lost Parents
Krista and Dave were "swarmed" by a community of random strangers, asking how they could lend a hand.
"Some people would do something as small as help with the cat. Other people donated lots of money. There was nothing too small and nothing too big and it all added together to, like, this unified front of stability for the kids," Dave told CBSNews.
Due to those unyielding displays of love, kindness and affection, the children were able to find and experience happiness once again.
Clips and photos in the video show the children enjoying Thanksgiving together, playing and laughing, just acting as all children do.
"I love them. I love them so much. They are really resilient. They truly are, they're Ok," Krista said.
In addition to the bushels of kindness from total strangers, the good that came from this truly devastating situation does not end there. Krista and Dave were moved to see a doctor and decided to get some lingering medical issues checked out.
Krista, who had her own heart checked, learned she also has a condition.
"I have Long QT syndrome., which is, your heart has an electrical conductivity issue. It can cause sudden death, fainting, seizures. I told Dave, 'I, my sister saved my life, you know?' I say her death was not in vain. There's a bigger picture here," Krista said.
1 Peter 5:10 "And the God of all grace, who called you unto his eternal glory in Christ, after that ye have suffered a little while, shall himself perfect, establish, strengthen you."