'Tinder' and 'Pure': How to Navigate the Modern Dating World as a Christian Woman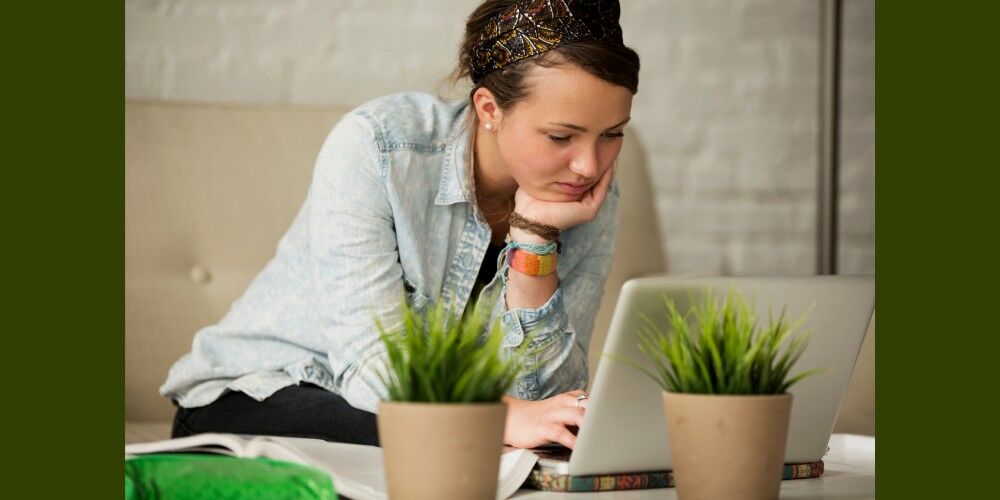 Let's be real: romance and dating can be difficult for Christians. And it can be particularly difficult for Christian women.
The older you get, the more of your friends become happily married. And between peer pressure and the old biological clock, finding a partner to share your life with starts feeling more important than ever.
One possible solution to this is online dating. And for certain demographics—especially Millennials—Tinder is one of the best ways to try online dating. But does it work for Christian women, or is it just for "heathens and hook-ups"?
Different From Other Dating Sites
If you have any friends that have tried online dating, you'll hear complaints about the same thing: the challenges and pressures that come with the process. Some great Christian dating sites try to match similar personalities, but proximity can pose a problem. It's not uncommon to link with out-of-state and even out-of-country prospects when using sites such as ChristianMingle.
Tinder is linked to Facebook and will try to connect people based on similar "likes." However, Tinder's big draw is that it finds people by proximity. If you only want to date people in your city, for example, then that's all they'll show you. That singlehandedly solves the potential obstacle of long-distance dating. But Tinder opens up many other cans of worms for Christian women trying to find a Christian partner.
The Big Debate
Some people think Christians shouldn't use Tinder at all. There are two main reasons for this:
The first is the perception that the service exists only to help put together people who are looking for casual flings. While that's not necessarily the case (more on this in a minute), that doesn't make it inappropriate for a woman to "be on the lookout," both online and offline, as long as their intentions are clear and pure. There is, of course, a larger philosophical question to ponder.
While it's easy to find willing (and attractive) men on Tinder, it's not as easy to find people who are Christians. That means that a woman using Tinder must be willing to sift for the Christian "diamonds in the rough" or perhaps even dating a non-believer.
Some Christian critics of Tinder point to 2 Corinthians 6:14, which seems pretty direct in its message: "Do not be unequally yoked with unbelievers."
Of course, interpretations of that message vary. While dating a non-believer presents its own challenges, it also provides you an opportunity to spread His word and build trust and love in your relationship through your relationship with Christ. Is it right to date someone with the intent to convert them to the faith? In that sense, dating may be an extension of the larger mandate to witness to the world.
And the difficulty of finding Christian men on such a service is not necessarily a mark against it. Outside of a church, it is hard to find explicitly Christian men in most settings, unless you have faith and feel the courage to be upfront about your desires in a partner.
Not Just for Hook-Ups
So, is Tinder just for hook-ups? A Christian woman should not rely on a service explicitly designed for casual and meaningless interactions.
The good news is that Tinder has grown in numbers, but also in purpose. Or, more to the point, the users of Tinder have expanded. There are certainly plenty of people using Tinder and hoping it leads to nothing more than a good time. But there are also plenty of people who use it to meet new people for anything from meaningful romance to simple friendship.
It all comes down to the information you enter into your profile. Sure, Tinder does some of the "legwork" by trying to find users who have similar interests. But it all comes down to who you "swipe right" on, and that decision typically comes down to what is in the person's profile.
That means that Christian women can use their profile to declare both their faith and their intentions explicitly. You can discuss how much your faith is important to you, favorite Bible verses, whether you want children, and anything else you feel defines you in your faith. You can even outline that you're more interested in friendship if you prefer to build your world in that way first. It all comes down to you knowing and trusting your faith enough to feel confident in the things you believe are right for your life.
You'll still need to use your best judgment, and some men will definitely claim to be something that they are not. This is true of Christians everywhere, and isn't exclusive to the online dating world. But a good profile is one of the best ways to weed out the kinds of men you're looking to avoid.
The Dangers of "Fun"
Many women joke about the distinction between "Mr. Right" and "Mr. Right Now." The intent behind the humor is clear: some women enjoy dating for the fun of it and are not necessarily looking to settle down with someone and build a life in Christ.
While that approach can work for some women, it is especially tricky for Christians. Many men see "just looking for fun" as code for "open to anything with no strings attached." If you're not careful, such a man may pull you down to his level and into a lifestyle that you are not comfortable living.
That danger is magnified when you use Tinder. While not everyone is interested in casual sex, profiles that mention things like "I just want to have fun" may attract those who are. As we said, it all comes down to declaring both your faith and your boundaries in your profile, as well as staying true to your beliefs in those initial conversations.
The Numbers Game
If you're on the fence about Tinder, you probably have a simple question: why not use some of the Christian dating sites and apps? After all, there is no shortage of alternatives, and we have some of them listed below.
For most people, it comes down to numbers. When you use websites like ChristianMingle and eHarmony, it can take a long time to find a potential match. It's not uncommon to use these services for years and only make a handful of quality connections.
With Tinder, there are many more potential matches directly in your area. And while there is no guarantee for how many connections you might make, you are still likelier to see more options and opportunities for love. Patience in the process, and faith in God, will help you on this journey. Keeping Him in your heart will make room for another in ways that will amaze you.
For Christian women, this usually comes down to a numbers game. Sure, it may take some time and effort to sift through interested men and find good Christians. But isn't that better than having hardly anything to sift through and being stuck with who you do find? In the end, your trust in God will allow you to move through your life with grace, which will lead you to love if He so desires.
Surface Appeal
You've probably heard this phrase your whole life: "beauty is only skin deep." Everyone from God, to your mother, to your Sunday school teacher is here to remind you that true beauty comes from within.
While mutual interests and your profile are important, the first thing most people using dating apps notice is your photos. And most of the time, people "swipe right" based on whether they are physically attracted to that profile picture.
That isn't a bad thing in and of itself. Physical attraction is an important component in non-Tinder romances as well. Ask any married Christian woman what their first impression was when they met their future spouse, and they might just tell you it was that he looked cute!
With that being said, your profile picture is another good way of weeding out unsavory men on Tinder. By dressing modestly or using wholesome, honest photos of yourself, you instantly send the message that you are looking for romance and connection.
Put Them to The Test
Let's say that you find someone on Tinder. How can you make sure they are a good fit for your Christian lifestyle? Simple: go out on some dates and put them to the test!
Once you're actually dating, all of the typical "rules" apply. While you date, you should measure whether the man seems to be pushing for more out of the relationship than you are prepared to give. That may include a push for premarital sex or even just a desire to take the relationship too far, too fast. Pay attention to whether he lives up to the standards he listed in his profile. Does he treat the restaurant host with respect? Does he speak to you with kindness and understanding?
And, of course, this is your opportunity to see if there is a real "spark" between the two of you. Are you attracted to him as a person, or did he just have a cute profile picture and check other boxes you were looking for? If you feel certain he's the one, trust that God will guide you both in the direction you were meant to follow.
Possible Alternatives
If Tinder isn't your bag, there are many alternative sites and apps. When used right, they can all help a Christian woman find the right relationship to bring her closer to her goals, and closer to God.
First, there are many "traditional" dating websites to choose from: ChristianMingle leads the pack in helping Christians find love, but eHarmony and Match also have a good track record of bringing people together.
Second, there is Hinge, which is an app that works similarly to Tinder but targets an older (think the late 20s to early 30s) crowd. Hinge also puts more emphasis on how you "tag" your profile and what you have liked on Facebook. Bumble is another great option for the confident Christian woman. It works the same way as Tinder or Hinge, but once you're matched only the women can make the first move. This gives you the space and power to start the conversation off on the right foot. Together, all of these apps can make it easier to find like-minded Christians in both love and life.
Finally, you can try dating directly via social media. Most of these apps use data from Facebook profiles. If you find someone you're interested in directly on Facebook, you'll have the benefit of already knowing about each other. And what men post about is a good way to gauge their walk with God.
The Bottom Line
At the end of the day, Tinder is neither good nor bad for Christian women. It is a tool that you can use in a Christ-centered way, but only if you approach it carefully and mindfully.
With both luck and the grace of God, though, these online tools can help you find the spiritual partner you have longed for your whole life!