When God's Answer is Not What We Expected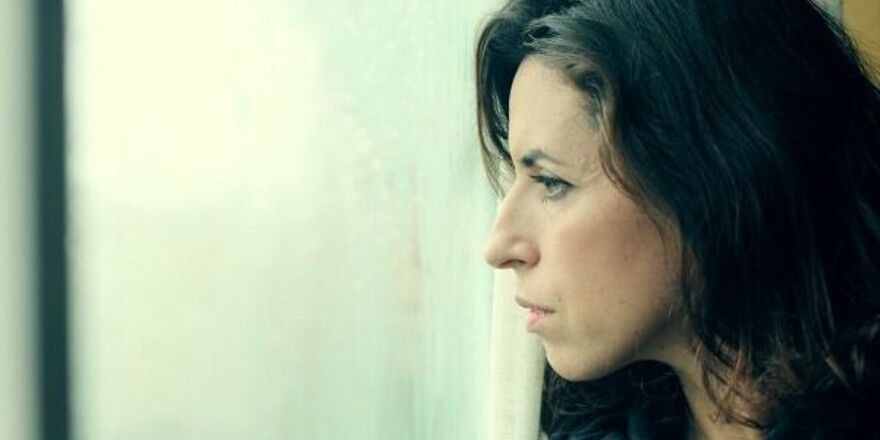 By Deborah J. Thompson, iBelieve.com
"Ask and ye shall receive"—
We all rely on that verse when we pray diligently and confidently for something important in our lives. It may be for a job when we are unemployed, for the healing of a loved one or for our children to make healthy choices. All seem truly worthy of God's merciful blessings—our families need us to support them, none of us want to face losing a loved one, and every parent has spent a few sleepless nights worrying about how a child will respond to life's challenges.
Yet, many of us don't see these prayers answered in the way we need them to be.
It is human nature to then ask, "Why?" And as faithful Christians who believe in God's promises, we may also wonder what we have done to deserve this. Has God forsaken us? Were we not prayerful enough? Is our faith too weak? Is God punishing us for something?
Is He even there?
When we expect God to answer a prayer in a particular way and He doesn't, we run the risk of questioning our faith and getting angry with Him. Now don't misunderstand me; God can take it when we need to vent. But He calls us to trust Him, even in the darkest of times.
And trust is often the greatest struggle for any Christian.
Many years ago, my first husband and I lost a child because of an ectopic pregnancy. This means that the baby implanted in the fallopian tube and therefore could not grow there. I had to have major surgery which came at a time when the economy in our city was very depressed.
Being out of work for recovery caused me to lose my job. Because my husband was in school, we had relied heavily on my salary. Losing that income eventually led to losing our home and our small business, which we were supplementing to get it started.
We couldn't find work, so we moved several states away and tried to rebuild our lives. We both secured jobs and thought we were going to rebound. However, there was more adversity on the way.
I was stopped at a red light on the way to see a client when without warning, a car going an estimated 60 miles an hour hit me from behind. My legs immediately went numb and I was transferred by ambulance to the local trauma hospital. I had a serious back injury that required 2 years of intense physical therapy and once again, I lost my job.
Any one of these is a major loss. But we had to face losing our child, our income, our home, our business, and my health—all within a few months.
The toll that all this took on our marriage was indescribable. We were a young couple, unprepared for the enormity of these multiple crises in our lives. We couldn't imagine anything like this ever happening to us and were ill-equipped to handle it. We lost faith in ourselves, in one another and were finding it hard to have faith in God.
My husband came home one day and said he just couldn't do it anymore, packed his clothes, and moved out. As you can imagine, I was utterly devastated.
Still reeling from the trauma and grief of our circumstances, this seemed like the cruelest of blows. My life was in complete ruin. I had lost everything and my dreams of "happily ever after" were totally destroyed.
We stayed separated for over 2 years, which was its own form of "hell on earth." With nowhere else to turn, I decided to use that time to get further into God's word and see what I needed to do to fix this mess and save what was left of my life and my marriage.
As most of you know, the Bible is pretty clear about the subject of marriage. There is not a lot of wiggle room, so I became convinced that God was going to heal ours. Didn't it say so in His word?
Confident that I had the blessing and intent of God on my side, I prayed like I had never prayed before. My prayers were deeper, more connected with God; meditative in a way they had never been before or since. My faith became much stronger until it was way bigger than a "mustard seed"—it was huge!
I was totally convinced that this was God's will, and all I needed to do was have enough faith, enough love, enough patience and enough courage to face whatever we had to do to put things back together.
The one thing I didn't take into account: My marriage not healing. And God allowing that to happen. My husband finally decided to file for a divorce.
This left me questioning everything I had ever believed about God's promises. How could He let ALL these things happen to me? How could He fail to save my marriage when His word seemed unmistakable? Was it all a lie? Could I believe anything else I ever read in that book?
I wrestled with these questions for a long time. And I finally began to understand that any one verse in the Bible can take years to fully comprehend, and even then, as fallible human beings, we run the risk of missing an important point. We tend to find a verse that seems to say what we need to hear.
"What God has joined together, let no man put asunder" was as clear as a bell to me—or so I thought.
But I started to realize that I was concentrating more on the latter part of that verse than the first. "What God has joined" seemed to be a given. We got married in the church—hadn't God "joined" us? Doesn't God "join" and bless ALL marriages? We like to believe that He does, and as Christians we work hard to honor our vows. But I now understand that there are times and circumstances when God may not have sanctioned a union to begin with.
He gave us free will, and we utilize it all the time to make decisions that He would not have made for us. The decision to marry a certain person at a certain point in time is because of our free will. Whether or not it was God's plan may be a mystery for some, particularly if we have not sought God's guidance as thoroughly as we should.
This is not to say that most struggling marriages are somehow outside God's will. And keeping to the vows we made out of our own free will and in front of God is very important. Certainly, there are terrible situations where one or both spouses breaks their vows against God's will. This happens far too often.
I tried to save my marriage more than I had ever tried to do anything in my life. My prayers were faithful and nearly constant. They were sincere and deep. They were connected to the Word of God. I even turned the mirror on myself to heal any issues that were preventing us from reconciling.
But it never happened. God did not choose to bless me with that gift.
But that doesn't mean He didn't bless me. And it doesn't mean that He didn't answer my prayers—the answer was just far different from the one that I was expecting.
Sometimes, the prayers that we think He doesn't answer become gifts far beyond what we want or think we need.
My "unanswered" prayer came in the form of the most amazingly wonderful gift—one I could never have imagined for myself. God sent me an incredible man -- one who has faithfully honored his vows to me for over 20 years. A husband who loves me unconditionally, who forgives my faults, who makes me feel loved and appreciated, and who leaves a note on the bathroom mirror every morning to make sure that I never lose sight of his love and the value of our marriage and our life together.
God did not answer my prayers all those years ago in the way that I thought He would, or in a way I was convinced at the time that I wanted. Nor did He answer them according to MY understanding of His promises in the Bible. And I learned that I could spend a lifetime trying to interpret His promises and still fall short.
But I have another choice—I can trust Him, even when the answer is not what I want to hear. God eventually healed my broken heart, my broken spirit and my broken body, but not the way I thought He would.
---
Deborah J. Thompson is a writer, speaker, artist, Stephen Minister and Stephen Leader. Her articles are published by Crosswalk.com and "The Fish" family of Christian radio station websites around the country. She shares "Reflections" on life, relationships and family on her website, www.inspiredreflections.info. She is working on her first book, Your Life, Your Choice -- 5 steps to Peace. Join her on Twitter/InspireReflect and Facebook/DailyInspiredReflections for daily devotions.