When Life Feels Too Ordinary for God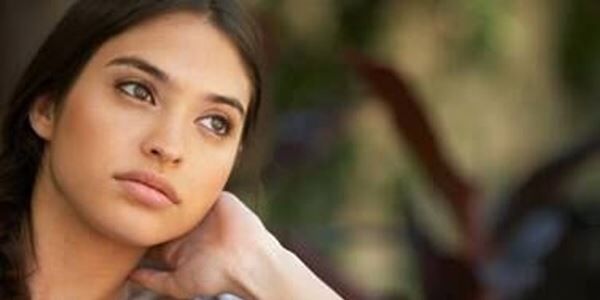 By Kaitlin Garrison, GodUpdates.com
John 15:5, 7 "I am the vine; you are the branches. If you remain in me and I in you, you will bear much fruit; apart from me you can do nothing ... If you remain in me and my words remain in you, ask whatever you wish, and it will be done for you." (NIV)
Silence surrounded me as I stared blankly at my computer screen. My workplace was painfully quiet this particular Friday morning, allowing suppressed feelings of insignificance to resurface at a deafening decibel. It had been a long season of days like these - feeling extra ordinary, questioning God's activity in the place He had me.
I whispered my daily doubt-filled prayer, "God, are You sure You can use me here?"
My prayer was suddenly interrupted by the roar of an engine charging through the parking lot.
"Oh great, it's probably a disgruntled customer," I mumbled under my breath.
To my surprise, a sweet older man I'd helped the day before hopped out of the truck and cheerily walked through the door. When I asked what brought him into the office, he grinned from ear-to-ear and held up a small bag of fresh tomatoes.
"I picked these this morning! I wanted to share them with you to thank you for taking such good care of me."
Tears lined the edges of my eyelids as I thanked him for thinking of me. Little did he know, his sweet gesture spoke volumes to a soul that felt purposeless and overlooked. As he walked out the front doors, I believe the Lord whispered a much-needed word to my soul:
"You see, I can produce fruit in anything and in any place when you abide in Me."
Many of us walk around crippled and discouraged by the lie that somehow God can't produce fruit through us because our lives too ordinary. Being stuck in a rut of work, daily routines or raising kids can leave us feeling invisible, worthless and fruitless.
Consider Jesus' words in John 15, verses 5 and 7, "I am the vine; you are the branches. If you remain in me and I in you, you will bear much fruit; apart from me you can do nothing ... If you remain in me and my words remain in you, ask whatever you wish, and it will be done for you."
Notice how Jesus doesn't specify the places, circumstances or seasons in which He can produce fruit in us. The only condition is simply to remain in Him.
Oftentimes, we associate fruit production with meaningful productivity. When what we do feels valuable and prolific, it's easy to equate our busyness for God as "fruit." Yet in reality, it might have no eternal significance at all.
Jesus said apart from Him we can do nothing. Therefore, whenever we are abiding in Him, He can produce fruit anytime, anywhere and through any circumstance.
Friend, ask the Great I AM - the ultimate gardener - to show you His faithfulness in your day today.
Dear Lord, I ask You to provide divine opportunities and a deeper understanding of who You are. Don't let me believe the lie that ordinary lives are fruitless. Empower me to cling to the truth that You, God, can use our ordinary lives to illustrate Your extraordinary power - even in the places we least expect it. In Jesus' Name, Amen.
TRUTH FOR TODAY:
Psalm 138:8, "The LORD will fulfill his purpose for me; your steadfast love, O LORD, endures forever. Do not forsake the work of your hands." (ESV)
Colossians 3:23, "Whatever you do, work at it with all your heart, as working for the Lord, not for human masters." (NIV)
---
© 2018 by Kaitlin Garrison. All rights reserved.
Proverbs 31 Ministries
630 Team Rd., Suite 100
Matthews, NC 28105
www.Proverbs31.org