Mandisa, Matthew West Sing 'Christmas Makes Me Cry'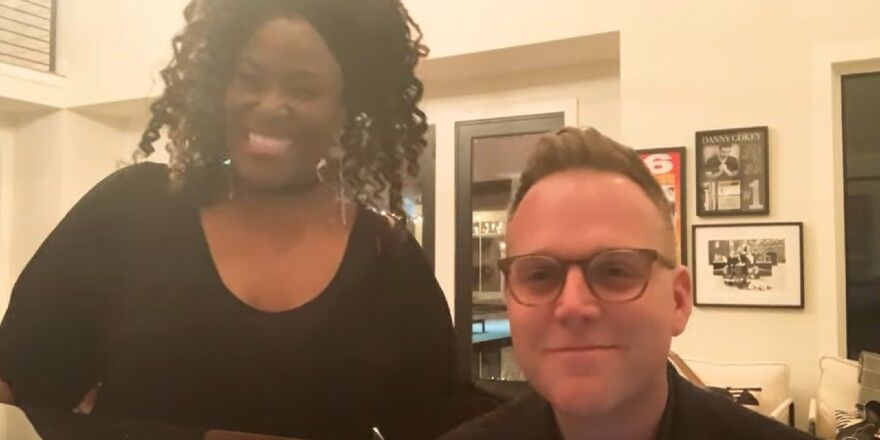 Mandisa called up her friend, Matthew West to come over and perform an impromptu performance of "Christmas Makes Me Cry".
The single comes from Mandisa's 2007 Christmas EP, Christmas Joy. The song was then re-released a year later as the first single from her full-length Christmas album It's Christmas.
RELATED: Mandisa - "What Child Is This" Lyric Video
We hope that it brings you encouragement this Christmas.

You Might Also Like: Mandisa (ft. TobyMac) - "Bleed The Same" Official Music Video
Christmas Makes Me Cry Lyrics
I think of loved ones who've passed away
And I pray they're resting in a better place
I think of memories of years gone by
And sometimes Christmas makes me cry
I think of soldiers across the sea
Sometimes I wonder why it's them instead of me
But for my freedom they give their lives
And sometimes Christmas makes me cry
Tears of thankfulness, tears of hope
I cry tears of joy at Christmas because I know
There is peace on earth for every heart to find
And sometimes Christmas makes me cry
I think of family, I think of home
And say a prayer for those who spend this time alone
Cause love can reach out into a silent night
And that's why Christmas makes me cry
Tears of thankfulness, tears of hope
I cry tears of joy at Christmas because I know
There is peace on earth for every heart to find
And sometimes Christmas makes me cry
I think of Mary and the virgin birth
And I'm amazed by how much God thinks we are worth
That He would send His only Son to die
And sometimes Christmas makes me cry
Tears of thankfulness and tears of hope
I cry tears of joy at Christmas because I know
There is peace on earth for every heart to find
And sometimes Christmas makes me
Oh, sometimes Christmas makes me
Christmas makes me cry