Christian Films Are More Popular Today Than Ever: Here's Why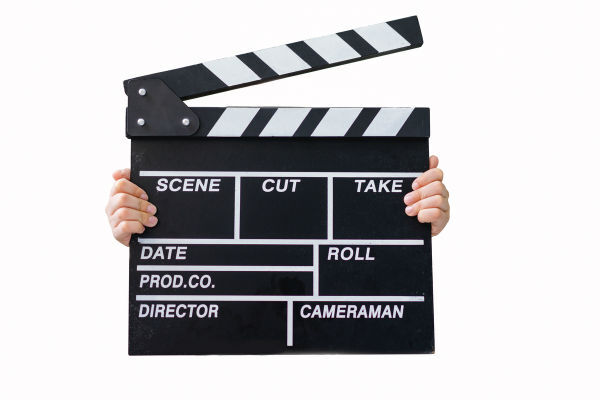 By Veronica Neffinger, Crosswalk.com
We seem to be seeing a rebirth of Christian films, and many Christians are encouraged that the big Hollywood studios will have to start recognizing the power of faith-based entertainment.
Faith-based films have done so well at the box office over the last month that Relevant Magazine contributor Seth Tower Hurd notes in his article "Why Christian Movies are Dominating the Box Office" that "MercyMe, Lauren Daigle and Casting Crowns" are turning "greater profits than Drake, Demi Lovato and Imagine Dragons. That's sort of the story of faith-based movies right now."
Hurd is right: faith-based films seem to be surprising everyone, especially this past month. They are surprising in the amount of tickets they are selling and money they are making, but also surprising in that, unlike past criticisms of many Christian films, the majority of these new films are not saccharine or heavy-handed, but instead interesting and well-made depictions of real-life stories and struggles.
Perhaps I Can Only Imagine is the best example of this renewed faith in faith-based movies.
In its first week in (only 1,629) theaters, this film, based on the "double platinum worship anthem" of the same title made over 17 million, and is expected to draw in $60 to $70 million, as ChristianHeadlines.com reported.
Other recent Christian films, as noted by Crosswalk.com's Entertainment Editor Ryan Duncan, include the third installment in the God's Not Dead series, as well as the film Paul, Apostle of Christ, based on the life of the Apostle Paul.
"The indomitable Pure Flix series which captured the heart of thousands has finally returned with its long-awaited third installment," writes Duncan. The film also raises questions of "Can God take this moment of doubt and turn it into a testimony of faith? What plans does He have for their family? Once again, God's Not Dead: A Light in Darkness seeks to remind Christians that God is good, no matter how dark the circumstances."
As for Paul, Apostle of Christ, it seems to be consistent with the renewed interest in the apostle who wrote much of the New Testament, as noted by theologian N. T. Wright. ChristianHeadlines.com contributor Leah Hickman also noted why the film may have such appeal:
"While some 'Christian' and Bible-based films range from being low-quality adaptations of the Bible to being simply low-quality films, Paul appears to have hit a sweet spot in both quality and accuracy."
It's also interesting to note that, unlike most major Hollywood films, faith-based films often work within a limited budget, which makes their success all the more noteworthy and points to the fact that there is a significant demographic looking for uplifting, hopeful messages in their entertainment consumption.
Hurd notes that major films that should have done well at the box office, such as the Jennifer Lawrence spy thriller Red Sparrow,The Maze Runner: Death Race, or even A Wrinkle in Time may not break even due to their expansive budgets and their contrasting underperformance. But, on the other hand, I Can Only Imagine had a $7 million budget, and, as noted, has already far exceeded that.
"It's not like we can pin this phenomenon to church groups renting out theaters," writes Hurd. "I Can Only Imagine sits at a healthy 70 percent on Rotten Tomatoes, and the recent Paul: Apostle of Christ is drawing mainstream praise as well. A Dallas Observer headline reads "This Atheist Critic Kind of Likes Paul." Considering the subject of the film is more or less an interpretation of Scripture on the big screen, Paul earning $12 million is not only surprising, but perhaps another future signpost for Hollywood to sit up and take note."
This trend seems like it is much more than a passing phase, which is both exciting and challenging for Christians, both as fans and as creators of entertainment.
As Dr. Jerry Newcombe writes in his article on the popularity of Christian films, "The most important thing is that these films are changing lives." It is encouraging to see that Christians in the entertainment industry may have finally found a good balance between getting their messages out and still creating something that is laudable for for its artistic value and commitment to excellence in this field.
Let us hope and pray we see more of these kinds of films in the months to come and that Christians in the entertainment industry continue to strive to tell compelling stories in ways that truly exemplify the best of the movie creators' craft.
---
Publication date: April 5, 2018
Veronica Neffinger is the editor of ChristianHeadlines.com