Anne Wilson's Debut Single, 'My Jesus', Goes Gold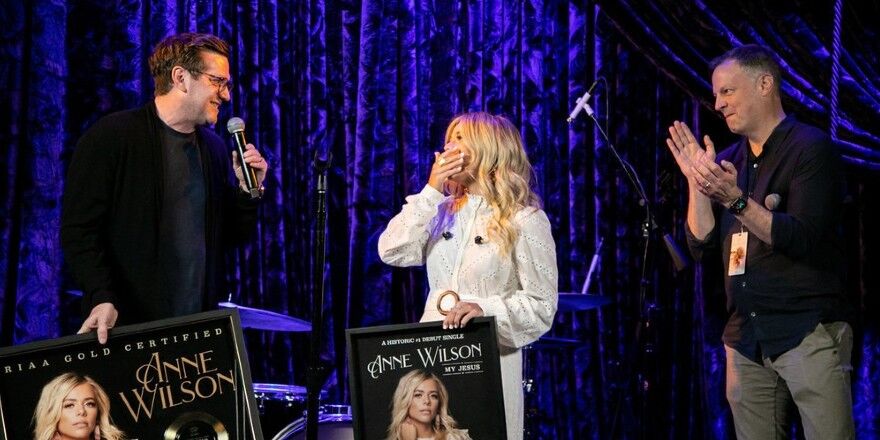 NASHVILLE, TENN. -- Talk about Beginner's Success! New artist and songwriter, Anne Wilson, has just landed her first career RIAA Gold Certification for her debut hit single, "My Jesus."
"The moment that Hudson and Brad surprised me with the news that 'My Jesus' had officially been certified Gold is a moment I'll never forget for the rest of my life," says Anne Wilson. "I'm so unbelievably thankful that Jesus is using this song to touch so many lives. All Glory to God!"
RELATED: Watch Anne Wilson's "My Jesus" Music Video
The single, which also earned her a Billboard Music Award nomination for "Top Christian Song" at this year's show, was the longest-running No. 1 song on the Billboard Christian Airplay Chart of 2021 at seven weeks and made her the first female artist to top the chart with a debut single.
RELATED: Here's Anne Wilson's other hit, "Sunday Sermons". Watch it here!
Recently, Wilson released the music video for the heartwarming and celebratory track "Mamas" featuring Lady A's own Hillary Scott. The beautiful song highlights the importance of mothers in our lives and the power of love and support they provide.