Casting Crowns Releases New Album, 'Healer'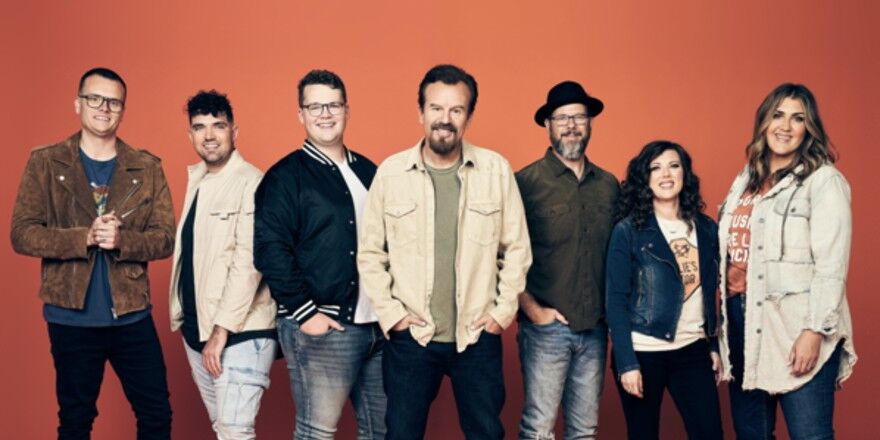 GRAMMY® Award-winner Casting Crowns has released their latest album, titled, Healer.
Writing songs as proclamations of faith has always been the cornerstone of Casting Crowns, and this new album is no different. When the world shut down for the pandemic, frontman and songwriter Mark Hall began writing for the moment; expressing the emotions all of us have felt during this time. Hall stayed true to his signature straightforward words and wrote from the heart.
"I was walking through the world being shut down, just like everybody else," shares Mark Hall. "I've been a youth pastor for over twenty years and here I was counseling teenagers who'd just lost their senior year, lost their friend groups, felt hopeless for the future. As I started working on this record, I realized all the songs I was writing dealt with healing in some way, something we all need. And more than that, we need a Healer. This whole album is about healing, about how God meets us where we are and what His healing looks like."
Here is a taste of the new album, on this official lyric video of the title track, "Healer"

Listening through the album, it's clear the band's intention is to show that healing comes in many different colors and sizes - and it isn't always about physical healing but also spiritual healing. Inspired by a story in Mark 2, Hall wrote "Anything But Easy," a song about bringing our loved ones to Jesus, no matter the obstacle or circumstance.
"The healing we're praying for in people's lives, God may be saying, I'm ready to heal their heart, but I'm going to do it through how you love them," shares Hall. "That's the question I'm asking myself. Do I love my friend enough to push through the awkwardness or them pushing back and not wanting to hear it, in order for them to have the truth?"
With songs that feel both familiar and brand new, Healer is a scripture-filled opus; challenging the listener to seek true healing from Jesus, the only Healer we need.