Christian Singer Leanna Crawford Ties the Knot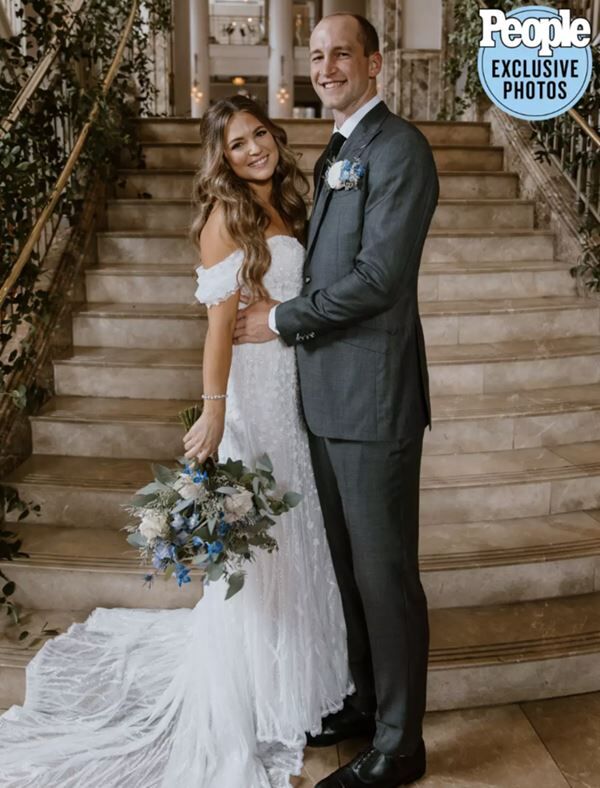 2023 is proving to be an unprecedented year for singer Leanna Crawford. If it weren't enough that she has written and come out with a breakaway hit single, "How Can You Not", Crawford's year has been topped off by getting married!
The blessed groom is NBA player Cody Zeller. The 30-year-old Zeller plays Center for the New Orleans Pelicans. The couple married on Saturday August 26 in Nashville, TN.
RELATED: Watch Leanna Crawford's worshipful song, "How Can You Not"
Their marriage proposal was captured on video by Leanna's sister and posted on the singer's Instagram.
View this post on Instagram
During the wedding ceremony, as the bride walked down the aisle, a four-piece string quartet played "Touch of Heaven" by Hillsong. Pastor Dave Stone helped the couple exchange vows and observe communion. A special moment came when the parents of the couple prayed a blessing over their children.
Later at the reception, the married couple performed their very first dance to Anderson East's "This Too Shall Last." But the big surprise of the night came when Crawford sang a special song she wrote for Zeller, just for the blessed event.

According to People Magazine, The couple first met in 2020 through a mutual friend, then got engaged in June 2022.


View this post on Instagram
It's hard to decide if either of these two married up, since they both bring so much to the marriage! Our heartiest congratulations to Leanna and Cody!