for King & Country Releases 'for God is With Us' feat. Hillary Scott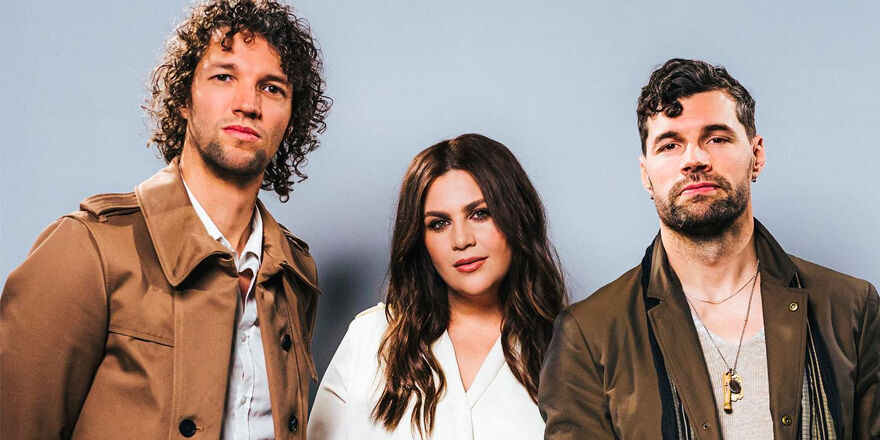 Nashville, TN -- How do you make a great song even greater? Multi-GRAMMY winning Christian music duo FOR KING + COUNTRY did just that when they re-released a brand new version of their #1 hit single, "For God Is With Us," featuring GRAMMY Award-winning vocalist Hillary Scott of Lady A.
The original version of "For God Is With Us," has enjoyed #1 status on the music charts for several weeks, and #1 for several consecutive weeks on the Billboard Audience Chart.
RELATED: Watch the official music video of "for God is With Us"
The song, written by the Smallbones, Jordan Reynolds and Josh Kerr, was originally released on FOR KING + COUNTRY's current album, WHAT ARE WE WAITING FOR?
Says the Smallbones of their collaboration with Scott, "Both living in Nashville, naturally, we've rubbed shoulders over the years and have sensed a kindred spirit; but to go into the studio together and to have her light-filled soul and magnificent voice bring the song to a whole new level was everything you'd hope a collaboration could be—not to mention the fact that the experience fast tracked us all to becoming dear friends and form a supergroup 'For King + Lady', if only for one song :)."
Here is an audio track of the new release...

Adds Scott, "I'm truly humbled that FOR KING + COUNTRY asked to add my vocal on such a powerful song," added Scott. "Personally, it was a treat for me to collaborate with them and I now I'm excited to share it."