Franni Rae Cash Cain Announces Exit From We The Kingdom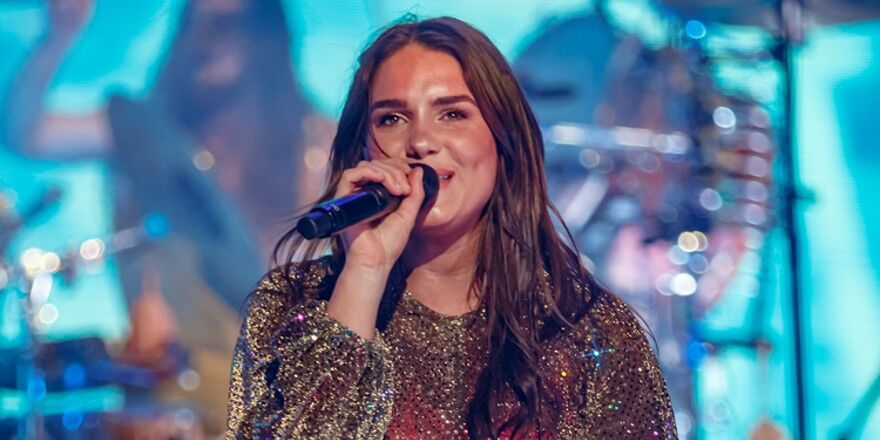 By Brandon Woolum, CCMMagazine.com
Franni Rae Cash Cain, lead singer of the two-time GRAMMY-nominated band We The Kingdom, has revealed her intention to go on hiatus from the group. In an announcement made on her Instagram, Cain indicated that she will fulfill the band's remaining tour dates for 2023.
Statement from Franni Rae Cash Cain:
It is with a humble grateful heart that I share with you that I am going to be taking a step back from We The Kingdom for the time being. The past several years have been an amazing journey. We have experienced some incredible things, making music we love, touring together, sharing the Gospel, meeting extraordinary people with powerful stories, and getting to do it all with you, the amazing fans.
God has been prompting a change of seasons in my heart and I will be honoring that. I love our team and my family so much. A big party of me is excited to just have my dad by my dad, my brother be my brother, my uncle be my uncle and Andrew be my friend. I am deeply grateful for every person that's been on this journey with us.
I will be finishing out live show commitments the rest of this year, and I look forward to what is next for all of us. I can't wait to cheer We The Kingdom on from the front row!
The band will keep everyone updated with news on new shows, new music and this new chapter
Love,
Franni Rae
The band recently debuted a stirring rendition of the group's current Top-10 radio single, "Jesus Does" featuring Anne Wilson. Originally featured on We The Kingdom's self-titled sophomore album, the song is a fan-favorite, amassing more than 25 Million streams to date and garnering praise-inducing singalongs from thousands across the country as one of the multi-generational family band's live staples.