Katy Nichole & Big Daddy Weave Team up to Tell Us, 'God Is In This Story'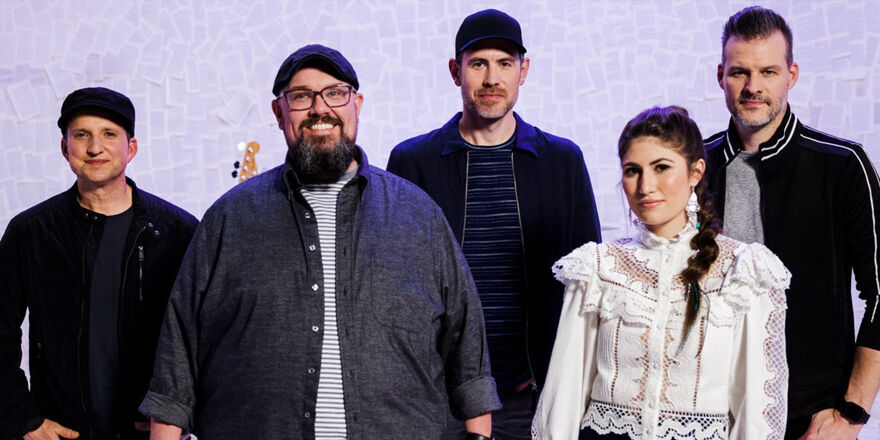 Nashville, TN - Talk about a powerful collaboration! New Centricity Music artist Katy Nichole and Big Daddy Weave have joined together to release the song, "God Is In This Story".
The relationship between the two artists began when Nichole was invited by Big Daddy Weave to join them on select dates during the band's spring 2022 tour, which was her first-ever series of tour dates. Shortly thereafter, she shared with Big Daddy Weave her song "God Is In This Story" that was co-written with Grammy nominated songwriters Ethan Hulse and Jeff Pardo, and asked if the group would record it with her.


"The one thing that we all have in common is that we all have a story to tell," says Nichole. "Looking back on my life, I always thought, 'Oh, my story is too broken, and no one is going to want to hear about that.' But what I didn't know is that people were actually seeing Jesus through my story, because God was turning the broken things into beautiful things. So if you think that your story is too broken, I promise you that it's not because God is in it."
The release arrives at a poignant time for both artists, with Nichole's testimony of physical and mental suffering and subsequent healing reaching 150+ million through the viral phenomenon of her first single and record-breaking multiformat Billboard No. 1 hit, "In Jesus Name (God of Possible)," and Big Daddy Weave's mourning the passing of founding member Jay Weaver on January 2, 2022.
Big Daddy Weave lead singer Mike Weaver shares, "It's been a really difficult season of saying goodbye to my brother and missing him, but also a time of realizing that there's so much more for us to do. This is a song of hope, a song of encouragement, that God really is present with us in all of the seasons of our lives—the really great ones and the ones that are difficult. God is not giving up on us. He is in the details of our lives. We can trust Him that He is working things together for our good."
God is in this story God is in the details Even in the broken parts He holds my heart, He never fails When I'm at my weakest I will trust in Jesus Always in the highs and lows The One who goes before me God is in this story (Lyrics are from song's chorus)