Maverick City Music Announces Fall Tour + 6-Track EP 'The Maverick Way'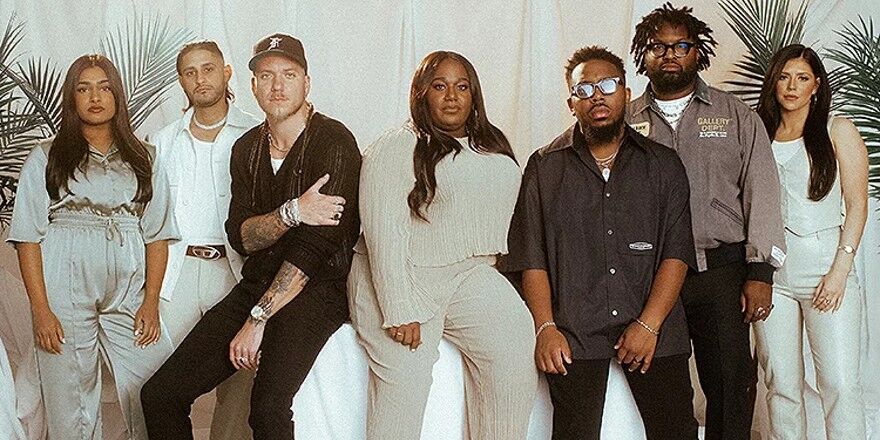 Five-time GRAMMY Award-winning music collective Maverick City Music announces the 'The Maverick Way' EP, on TRIBL Records. Featuring collaborations with Noah Schnacky, Tasha Cobbs Leonard, Bobbi Storm and Wande.
Written by Naomi Raine, Daniel Bashta, Chris Davenport and Ryan Ellis, the album's track "God Problems" focuses on the battles that can only be won through the power of faith. It follows in the footsteps of the project's first release, "No Longer Bound" (7.28), a praise-inducing anthem performed by Maverick City featuring Chandler Moore and Forrest Frank.
In 2022, Maverick City Music produced one of the biggest tours of the year, consistently ranking in the Pollstar Top 10 week after week, selling out arenas across America. On Tues., Oct. 31, they'll kick off a 16-date run with A-list performers, including Maverick City Music, Travis Greene, Noah Schnakey, Todd Galbert, Forward City Music, and JWLKRS.
'The Maverick Way' EP Tracklist:
1. "Crazy Love" (Feat. Noah Schnacky)
2. "God Problems"
3. "More Than Able" (Feat. Tasha Cobbs Leonard)
4. "Promises"
5. "Firm Foundation (He's Gonna Make A Way)" (Feat. Bobbi Storm & Wande)
6. "No Longer Bound"
'The Maverick Way' Tour
Tues., Oct. 31 | Symphony Hall | Springfield, MA
Wed., Nov. 1 | Toyota Oakdale Theatre | Wallingford, CT
Thurs., Nov. 2 | The Lyric | Baltimore, MD
Fri., Nov. 3 | Berglund Performing Arts Theatre | Roanoke, VA
Sat., Nov. 4 | Altria Theater | Richmond, VA
Sun., Nov. 5 | Columbia County Performing Arts Center | Evans, GA
Tues., Nov. 7 | Steven Tanger Center for the Performing Arts | Greensboro, NC
Thurs., Nov. 9 | Grand Rapids First | Grand Rapids, MI
Fri., Nov. 10 | The Sylvee | Madison, WI
Sat., Nov. 11 | Vibrant Music Hall | Des Moines, IA
Sun., Nov. 12 | Steelhouse Omaha | Omaha, NE
Tues., Nov. 14 | Armory | Minneapolis, MN
Thurs., Nov. 16 | Kansas City Music Hall | Kansas City, MO
Fri., Nov. 17 | Juanita K Hammons Hall for the Performing Arts| Springfield, MO
Sat., Nov. 18 | Peoria Civic Center Theater | Peoria, IL
Sun., Nov. 19 | Grove City Church of the Nazarene | Columbus, OH