Micah Tyler - 'Praise the Lord' (Official Music Video)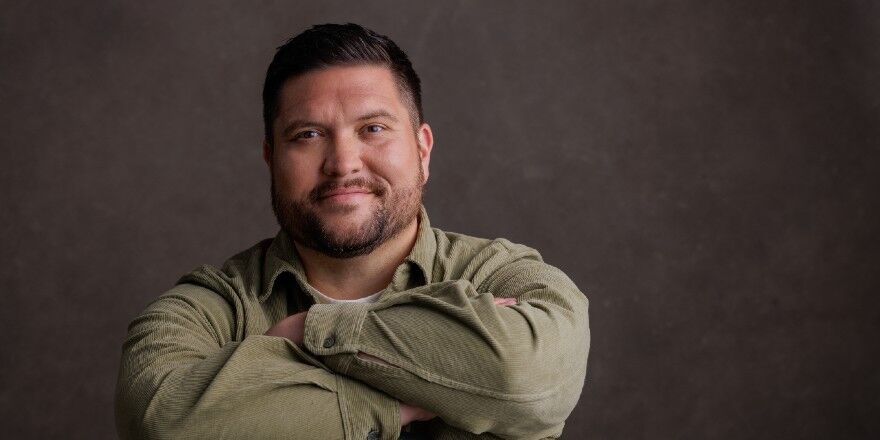 "Praise The Lord," the second song from Micah Tyler's latest project, People Like Us, shows us the singer's very creative, comical side.
"My new song 'Praise the Lord' may seem a little bit simple, but at the end of the day, it's got depth to it," Micah Tyler shares. "If you look back at the text in Judges chapter 20, whenever Israel would go into battle, the tribe of Judah would lead the way. Why? Because Judah means praise. Praise is how we begin our battles. We fight our battles by loving Jesus and knowing that we can trust Him no matter what. In this world, there will be trouble, but we take heart because He has overcome the world. For that, we can praise the Lord."
You MUST see the music video that takes you on a hilarious adventure of mishaps as Micah just has to "Praise the Lord"!
"[The album, People Like Us] is super special to me and it is my hope that these songs can help us," Micah Tyler explains about his new project. "It's my opportunity, through song, for the people of God to put aside divisions that the world tries to place on us, as well as the separations we place on ourselves, and just say 'God, I believe that if You can change the life of a sinner like myself, You can change the life of everybody!' I invite everyone to celebrate in the relationship and nearness that God promises people like us."
"Praise the Lord" Lyrics
I remember when a long lost sinner
Met a good, good God
I remember when my heart was broken
But now it's not
I've tasted and I've seen
You've been so good to me
From the moment that
You changed my life God
You never stopped
I'm gonna sing it
I'm gonna shout it
I'm gonna lift my hands and praise
No matter what is gonna come my way
All You've done for me
I give You the glory
From the valley to the victory
I know my God is gonna fight for me
So when the devil come try to get me
Gonna praise the Lord
When the devil come try to get me
Gonna praise the Lord
From the moment when the sun starts rising
Till the sun goes down (sun goes down)
I'm surrounded by a million mercies
I can feel them now
I've tasted and I've seen
You've been so good to me
Got a melody inside my heart oh
Here's a sweet, sweet sound
I'm gonna sing it
I'm gonna shout it
I'm gonna lift my hands and praise
No matter what is gonna come my way
All You've done for me
I give You the glory
From the valley to the victory
I know my God is gonna fight for me
So when the devil come try to get me
Gonna praise the Lord
When the devil come try to get me
Gonna praise the Lord
In every high
In every low
My hope is found in Christ alone
And here on earth when I get home
My hope is found in Christ alone
And I'm gonna sing it
Come praise the Lord
Come praise the Lord
Come praise the Lord
Come praise the Lord
I'm gonna sing it (come praise the Lord)
I'm gonna shout it (come praise the Lord)
I'm gonna lift my hands and praise
No matter what is gonna come my way
All You've done for me (come praise the Lord)
I give You the glory (come praise the Lord)
From the valley to the victory
I know my God is gonna fight for me
So when the devil come try to get me
Gonna praise the Lord
When the devil come try to get me
Gonna praise the Lord
So when the devil come try to get me
Gonna praise the Lord
When the devil come try to get me
Gonna praise the Lord