Steven Curtis Chapman - 'Don't Lose Heart' (Official Music Video)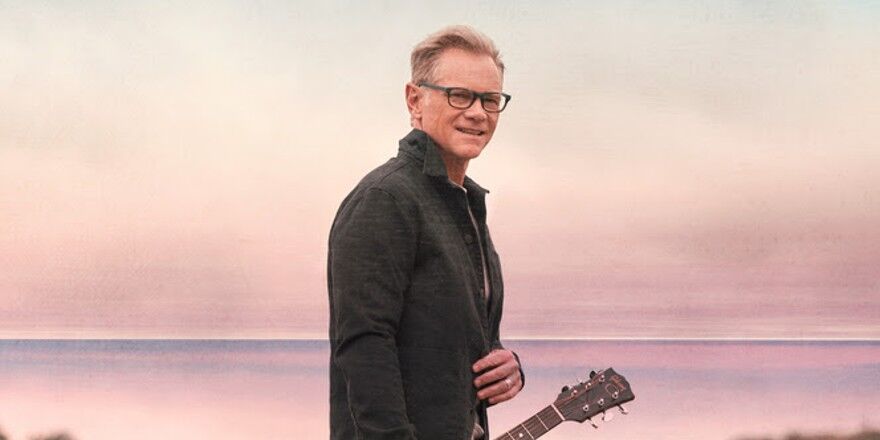 The most-awarded artist in Christian music history, Steven Curtis Chapman, brings a new message of hope and encouragement.
"Don't Lose Heart," was inspired by Chapman's own journey through the shallowed valley of grief and loss that he and his family have traveled. But the affect of ministry from this song has also affected scores of fans. "I've heard countless stories of others who've walked through their own deep dark valleys," Chapman shares, "and I feel like there are some things I can say from the perspective I have now. I'm deeply grateful for the opportunity to encourage others to not lose heart, and to remind them that we're gonna make it home … together!"
Be encouraged when you watch Steven Curtis Chapman's single, "Don't Lose Heart".
"Don't Lose Heart" Lyrics
Another sleepless night
Praying hope comes with the morning light
Right now you're feeling like you've lost this fight
And fear is screaming out your name
When you say God help me
You're wondering if he's even listening
Truth is, I've wondered the very same thing
So, you don't have to feel ashamed
Let me walk with you through this valley
And tell you all that I've learned to be true
Don't lose heart
Don't you dare let go
I've been where you are
You are not alone
I know it gets dark
I know it gets hard
But we're gonna make it home
So don't lose heart
Don't lose heart
Don't lose heart
Take my hand
And I'll show all the scars from where I've been
Remind you how we both know this story ends
I know you'll do the same for me
These afflictions that are only temporary
Are gonna turn to glory beyond compare
So don't lose heart
Don't you dare let go
I've been where you are
You are not alone
I know it gets dark
I know it gets hard
But we're gonna make it home
So don't lose heart
Don't lose heart
Don't lose heart
Don't lose hope
Don't lose faith
Just hold on tight
Every promise God has made
You lose the fear
In the light of grace
Just lift your eyes to your Father's face
Hear the song he's singing over you
Don't lose heart
I won't ever let you go
I'm right where you are
You're safe in my arms
So don't lose heart
Don't you dare let go
I've been where you are
You're never gonna be alone
I know it gets dark
I know it gets hard
But we're gonna make it home
So don't lose heart
Don't lose heart
We're gonna make it
Don't lose heart
We're gonna make it
Don't lose heart
We're gonna make it
We're gonna make it home
So don't lose heart
Songwriters: Steven Curtis Chapman, Bryan Fowler, Micah Kuiper
Chappy Campers Music (BMI) (admin by BMG Rights Management (US) LLC); REWOLF / StereoVision Publishing / So Essential Tunes (SESAC) (admin at EssentialMusicPublishing.com)