Switch - 'Symphony' (Official Music Video)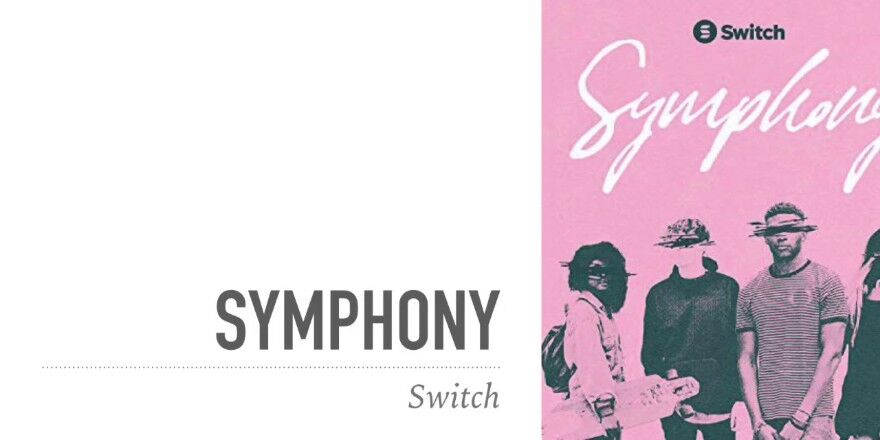 "Symphony" is the title track from the debut EP from Switch, an ensemble that was birthed from the youth ministry of Life.Church.
Here's the official video for "Symphony" by Switch.
Switch is a collective of worship leaders from Life.Church, a multi-site church meeting in 32 distinct locations across the U.S. The mission of the band is to create songs with a modern sound that will encourage listeners to pursue a relationship with Jesus.
Switch singer Cassidy Estevez pointed out that God is ever the Creator, ever the Composer of life. "He's actually writing something beautiful even through our pain… even through the hurt that we don't understand - God is weaving and crafting a beautiful SYMPHONY."
"Symphony" Lyrics
Sometimes it's hard to breathe
All these thoughts are shoutin' me
Try to bring me to my knees
And it's overwhelming
Darkness echoes all around
Feels like everything is crashing down
Still I know when my hope is found
And it's only you and ooh-ooh
You say you're working everything for my good and ooh-ooh
I believe every word

'Cause even in the madness
There is peace
Drownin' out the voices
All around me
Through all of this chaos
You were writing a symphony
A symphony

And even in the madness
There is peace
Drownin' out the voices
All around me
Through all of this chaos
You were writing a symphony
A symphony, oh

To my heart, do you beat?
Let me be your melody
Even when I cannot see
But you orchestrate it
Even when the dark surrounds
You'll never let me drown
I know that my hope is found
In the name of Jesus, ooh-ooh
You say you're working everything for my good and ooh-ooh
I believe every word

'Cause even in the madness
There is peace
Drownin' out the voices
All around me
Through all of this chaos
You were writing a symphony
A symphony

And even in the madness
There is peace
Drownin' out the voices
All around me
Through all of this chaos
You were writing a symphony
A symphony, oh

Yo, I wanna truly know
If you can pause beautiful
Music, though
From all my unruly notes
The distance is distant, it's movin' close

Now I see, erase the scales from my eyes
Then play the scale of my life
Can't y'alls play it off with a chord and a crow
With a source prevented through strife and

I've tasted suffering, I've been embraced by the painful buffering, I've been
Down by doubt so loud right now
But a melody is made when you play these rusty keys

So we all gotta get pressed
Tuned up like instruments, but I know
All of life's tempo is set
Whenever we remember this

That even in the madness
There is peace
Drownin' out the voices
All around me
Through all of this chaos
You were writing a symphony
A symphony

And even in the madness
There is peace
Drownin' out the voices
All around me
Through all of this chaos
You were writing a symphony
A symphony, oh

Ooh-oh-oh, ooh-oh-oh, ooh-oh-oh, a symphony
Ooh-oh-oh, ooh-oh-oh, ooh-oh-oh, a symphony
Ooh-oh-oh, ooh-oh-oh, ooh-oh-oh, a symphony