Unspoken To Release 'Reason' Deluxe Album Featuring Six New Tracks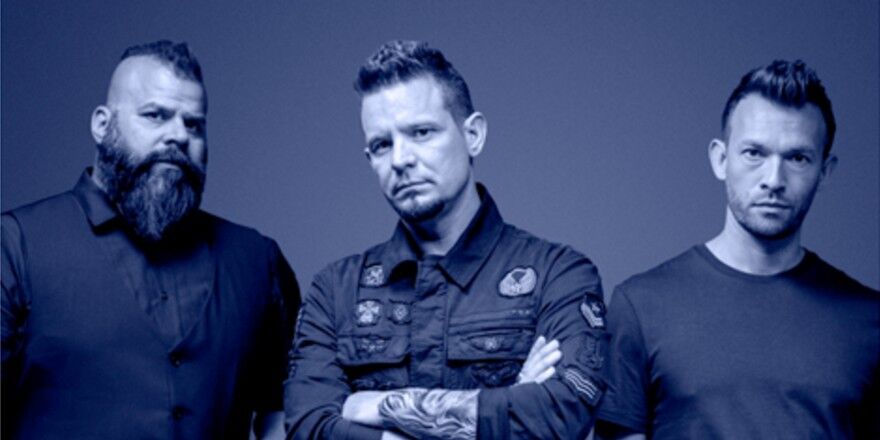 Centricity Music recording artist Unspoken announces that six never-before-offered recordings are included on its Reason Deluxe album set to release July 24.
The highly anticipated launch of the new deluxe album showcases not only the original 12-tracks featured on the band's acclaimed 2019 bestseller Reason, but also six new tracks: one all new song, three live recordings and remixes of the multiformat No. 1 Billboard hit single "Reason" by Luke Johns and "Help Is On The Way" by David Spencer.
The live tracks featured on the deluxe album include an acoustic version of the band's current top 20 hit single "You've Always Been" that was recorded at the renowned Sound Kitchen studio in Franklin, TN during a Facebook Live "Homeshow" event this past March. Millions have heard this soulful declaration of God's constant, dependable presence since the song's release to radio earlier this year and as it continues to impact the radio charts.
"'You've Always Been' is a timely message," says Unspoken lead vocalist Chad Mattson. "A lot of times we have to look to our past to see the way God has shown up, provided and moved on our behalf to give us hope in our present and for our future."
The deluxe recording also features performances of "Bury The Workman" from the band's headline tour last fall and a nine-plus minute medley of best-loved Unspoken songs recorded live during this year's Roadshow Tour.
Reason Deluxe further includes the redemptive message of the new song "One Step," which was inspired by Unspoken lead vocalist Chad Mattson's journey to sobriety that started 17 years ago.
"I was trapped in addiction and waiting to get high was the first step in my recovery," remembers Mattson. "The encouragement in our new song, 'One Step,' is to not stay in the same spot. Even if you feel like you are not worth anything and what you are able to give sounds inconsequential, even laughable, take the step anyway.
"People love music because it articulates a particular emotion or feeling," adds Mattson, "and 'One Step' will especially mean a lot to people in recovery. If we are honest with ourselves, we are all in some form of recovery at any given time in our lives."
Along with the new music and significant radio airplay across the country, Unspoken is also connecting with fans online during this season of COVID-19 quarantine. In April, the band participated in the Samaritan's Purse Facebook Live event, 'Hope Rising', for which they completed an Instagram Live interview with Kirk Cameron and did a collaboration with Danny Gokey. Last month, they joined We Are Messengers for live "#AtHomeConcertExperience" events presented by Soldiers For Faith.
"This season has been less around shows and touring and more about learning how to rest, abiding in God, fellowshipping and building community with my artist friends," reflects Mattson. "We've encouraged and inspired each other. This time has also shown how important radio is: the music and message continues to go out to people even when we can't be there in person."