Valentine's Day Q&A with Matthew West & His Wife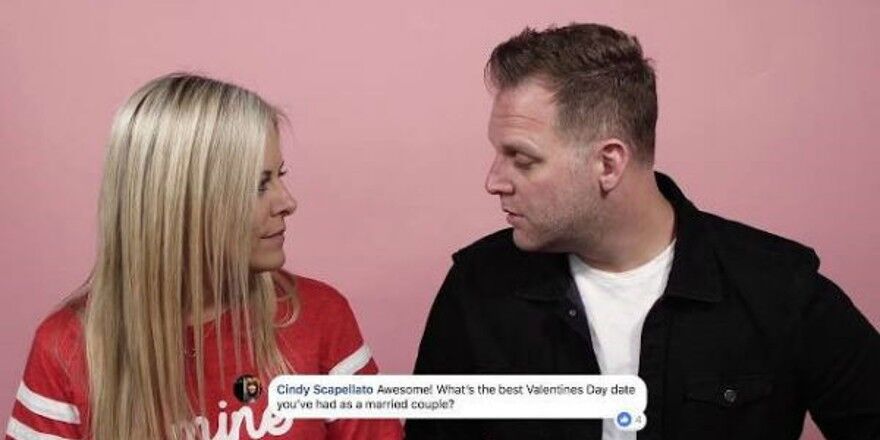 We see our favorite Christian music acts from the stage, online, and in magazines - but rarely do we get a "backstage glance" into their personal lives. During Valentine's Day season, this seemed a perfect opportunity to get a closer look at the relationship Matthew West has with his wife Emily. The two have been married since 2003; so after that much time together, surely they know all about each other....or do they?
Related: Take our Valentine's Day Mini-Survey
Matthew & Emily West spend some time under the romance microscope; answering YOUR questions about Valentine's Day.
Come watch for the fun and the feeling!
Well known for communicating stories through song, Matthew has received thousands of stories from around the world. His latest studio album, Live Forever, continues that storytelling theme and debuted at No. 1 on the Billboard Christian Sales Chart. He has obtained numerous No. 1 singles. Selling more than 1.6 million albums to date (TEA), West's discography includes acclaimed releases: All In (2017), Live Forever (2015), GRAMMY-nominated Into The Light (2012), The Story of Your Life (2010), Something to Say (2008), History (2005) and Happy (2003).