We The Kingdom - 'Miracle Power' (Official Live Performance)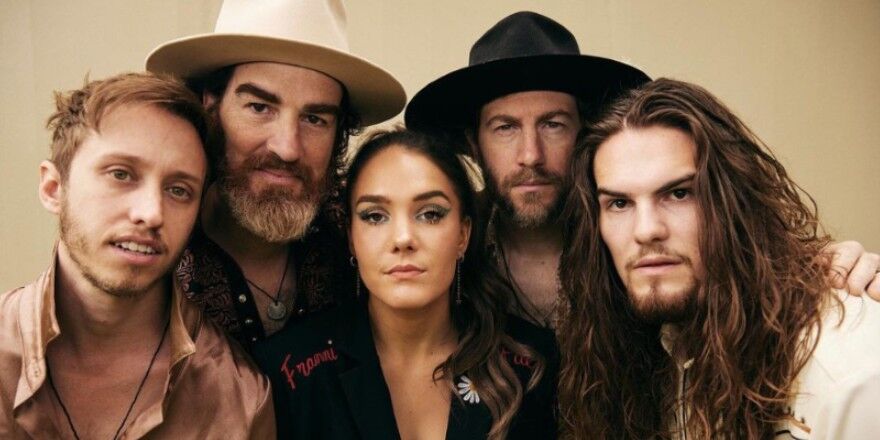 From their self-titled sophomore album, Two-time GRAMMY nominated band We The Kingdom continues to build musical steam with the first song released from that album. Here is a special live performance of the song, "Miracle Power".
WATCH: The song that started it all for We The Kingdom - "Holy Water"
"As the opening line says, 'This one's for the lost and lonely.' It's a song for everyone because at the end of the day, we've all felt that way at some point in our lives," We The Kingdom shares. "Miracles have a beautiful way of restoring childlike wonder back into the hearts of all of us....With 'Miracle Power,' our hope is that each ear that hears this song will let faith rise up and these lyrics sink in a bit deeper with each listen."
We The Kingdom, who was named Contemporary Christian Artist of the Year at the 2021 Dove Awards, is comprised of brothers Ed Cash and Scott Cash, Ed's children Franni Rae Cash Cain and Martin Cash, and close family friend Andrew Bergthold, who all came together as musicians during a life-changing Young Life experience.
WATCH: We The Kingdom's anthem of praise, "God So Loved"
"Miracle Power" Lyrics:
This is for the lost and lonely
For the broken and afraid
This is for those who are hurting
Hoping help is on the way

In these battles of addiction
When fear is chasing after me
Whatever trouble I am facing
I will lift my hands and sing

I believe in miracle power
In a wonder working God
I am filled with the Holy Spirit
Working wonders in my heart

I belong to a loving Father
I'm a friend of Christ His Son
When it feels like I won't make it
I call on Jesus

Sometimes it's so hard being human
So much struggle so much pain
When I start singing hallelujah
I say goodbye to every chain

I may not know
What a day may bring
But I know
Who brings the day

On the darkest night
When I cannot see
Still my soul will say