Southlands Christian Schools Online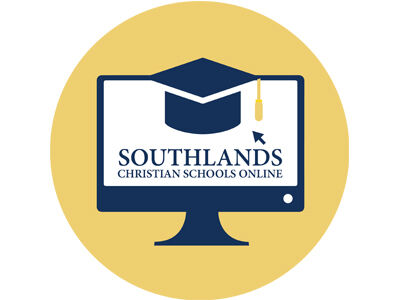 18550 Farjardo Street
Rowland Heights, CA 91765

To Purchase this Half Price Tuition for the Fall 2023-2024 School Year, or if you have any additional questions regarding the Half Price Tuition Program, please contact Isabel Cuevas at (657) 348-8040 or via e-mail at [email protected]. 95.9 The Fish Half Price Tuitions will be sold on a first come, first served basis.
CLICK HERE FOR GOOGLE MAP AND DIRECTIONS
Grades Taught: K-12 1/14/23

Grades Eligible for Half-Off Tuition: K-12 1/14/23
Mission Statement:
SCSO provides a flexible, accessible, and affordable fully accredited online K-12 education committed to foster students in excellence and integrity in order to lead and impact society by fulfilling their destinies for the glory of God.
Christian Worldview:
SCSO provides an excellent education for your child and while we take great pride in that, that is secondary to our commitment to educating your children in a Christian worldview that will expand the Kingdom of God for His glory. We owe our existence as an institution to God's eternal grace and we are blessed to have the opportunity to impart but a fraction of God's love to every student we teach. 1/14/23
Qualifications: New students only. Tuition Only. See School website for complete details.

Number of Vouchers: 1

Tuition:

Grades TK-12 (Regular Tuition $5,500) HALF-OFF TUITION $2,750 1/14/23
IC 1/14/23
KFSH-FM FALL 2023 SCHOOL YEAR HALF PRICE CHRISTIAN SCHOOL TUITION DISCLAIMER
Each tuition voucher is valid for the tuition cost for attendance at the specified school for the Fall 2023-2024 School Year (not including Summer School). All other costs of attending the school, including books and supplies, uniforms, and fees to participate in sports or events, are not covered by the voucher and are the responsibility of the student and his or her parent or guardian. Only one voucher per school may be purchased or used by a household or family. Each voucher may only be used by a new student and not currently in the application/enrollment process prior to February 21, 2023. Purchase of a voucher does not guarantee admittance for a student to the specified school, and the student must meet all school admission, attendance, and conduct requirements to enroll and attend throughout the school year. The voucher is not transferable, non-refundable, non-cancellable and may be used only by a family or household member of the purchaser. The voucher is not returnable or redeemable for cash, except if a school confirms to KFSH-FM that a prospective student with a voucher completed all application requirements but was not admitted to the school, in which case upon request by the voucher purchaser KFSH-FM will refund the cost paid to KFSH-FM for the voucher. The voucher purchaser should consult with his or her tax advisor concerning the tax treatment of payment of tuition using the voucher.