---
What is Christmas Wish?
The Speak Joy Christmas Wish aims to help connect KKLA listeners with the local needs of others in Los Angeles and Orange County, during the Christmas season.
---
How do I grant a Christmas Wish?
Once you select a Christmas Wish to grant and provide your info you will be emailed the wish details including the contact info for whoever submitted the wish, as well as the wish recipient. You can then either email gift cards, or make contact with them and arrange to drop off or mailed the gifts to their doorstep. Request access to the Christmas Wish List and start making wishes come true: The link will be available beginning Monday, November 29th
---
MY FAMILY IS CONCERNED ABOUT THE COVID-19 VIRUS. CAN WE SAFELY PARTICIPATE?
Absolutely! In order to keep our listeners, Christmas Wish recipients, and our staff healthy this year, we have made The Christmas Wish List available to view from the comfort of your own home. We encourage practicing safe social-distancing and fulfilling wishes by shipping gifts to the recipient(s) or emailing e-gift cards, as the wish allows.
---
What will my donation to the Christmas Wish Fund be used for?
100% of all funds raised are used to grant wishes for fellow Southern California residents, whether the needs be Christmas gifts, clothing, groceries, vehicle repairs, baby items, and so much more. This initiative is also carried all year-round through Speak Joy. See the impact your donation can make by watching previous Speak Joy videos.
---
Is my donation tax-deductible?
Yes, Speak Joy is a 501c3 organization and online or check donations are tax-deductible as allowed by law. You can make a donation online or via check. If mailing a check please make it out to the "Speak Joy" and send to the following address: Speak Joy, 701 N. Brand Blvd., Suite 550, Glendale, CA 91203.
---
How do I submit a Christmas Wish nomination?
Submit a Christmas Wish nomination by completing the form found here: speak-joy.org/content/speak-joy/nominate-someone-who-needs-help
---
Can I nominate myself?
You may nominate anyone you know that is in need, including yourself and/or your family for a Christmas Wish.
---
I'm having issues loading the nomination or granting form.
We recommend using Google Chrome's web browser on a laptop or desktop for the best experience with The Christmas Wish list and associated forms.
---
I selected a wish to grant but never received my e-mail with the wish details. Can you re-send it?
Yes. Please email us your name and email address you used to grant the wish(es) so we can search for it. Contact us at [email protected]
---
Is there a deadline for me to grant a wish?
The deadline to grant a wish is entirely up to you as the grantor. If the wish you chose is asking for gifts for a child(ren), you would want to have it done by Christmas. However, many of the wishes are broad and there may be a lot of different elements, so fulfillment may take longer (i.e. home repair, car repair). After you choose a wish to grant, you work with the family and gauge the timeline for fulfillment.
---
I haven't been able to get in touch with the wish recipient or nominator. What do I do?
Please contact us at [email protected] with the wish number, your name, phone number and let us know you are unable to make contact. Depending on what the need is, we may be able to help get in contact with the family or give you direction on how to still grant the wish.
---
I can no longer fulfill the wish I chose, how do I return the wish to the list?
Please send an email to [email protected] with the wish number, your name, phone number and let us know you are unable to fulfill the wish so that it can be returned to the list.
---
The wish I picked asks for a lot, how am I supposed to grant it all?
You are not required to fulfill the whole wish, only what you can. For example: if the wish states the family needs car repair, groceries and Christmas gifts, you can fulfill the gifts and groceries. Any help you can give towards the wish is better than leaving the wish un-granted. You can also reach out to your friends, family, coworkers, church family, etc. and all pitch in to help fulfill the wish (someone you attend church with has an auto repair shop can donate their services or pull together money to put towards the car repair).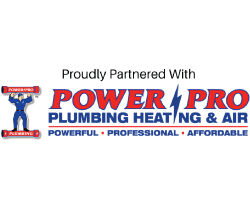 ---