5:00 - 10:00 PM on Saturday, September 21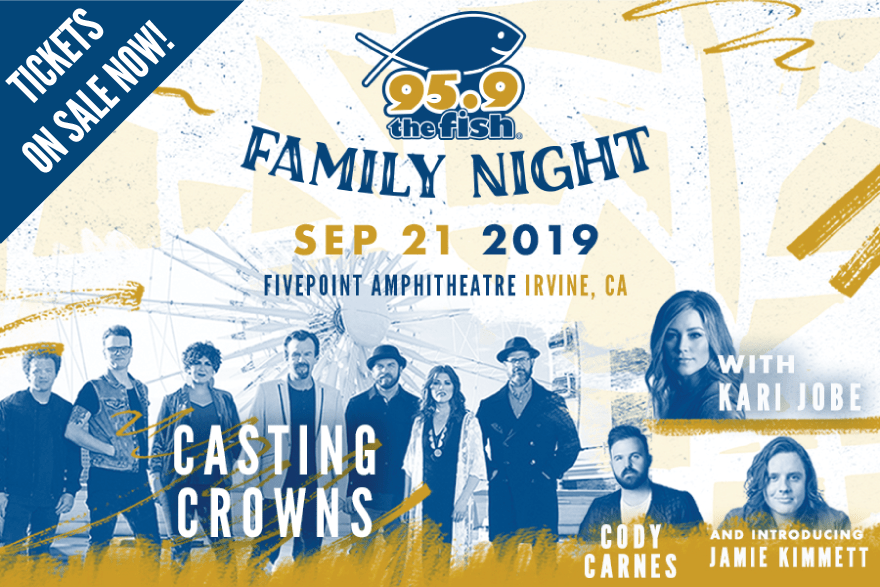 Tickets On Sale Now for Fish Family Night!
Coming Saturday, September 21, 2019, The Fish is proud to welcome CASTING CROWNS, KARI JOBE, CODY CARNES and introducing JAMIE KIMMETT to Five Points Amphitheater, 14800 Chinon, Irvine for FISH FAMILY NIGHT!
Doors open at 5:00 pm and the concert begins at 6:00 pm. Click on the Ticket Button to purchase Tickets.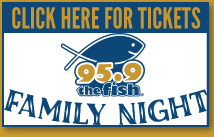 Location:
Five Points Amphitheatre
14800 Chinon
Irvine, CA 92618
Google Map