Bless Your Church or School!
4:44 PM on Monday, September 18
Repeats every week on Monday at 4:44 PM.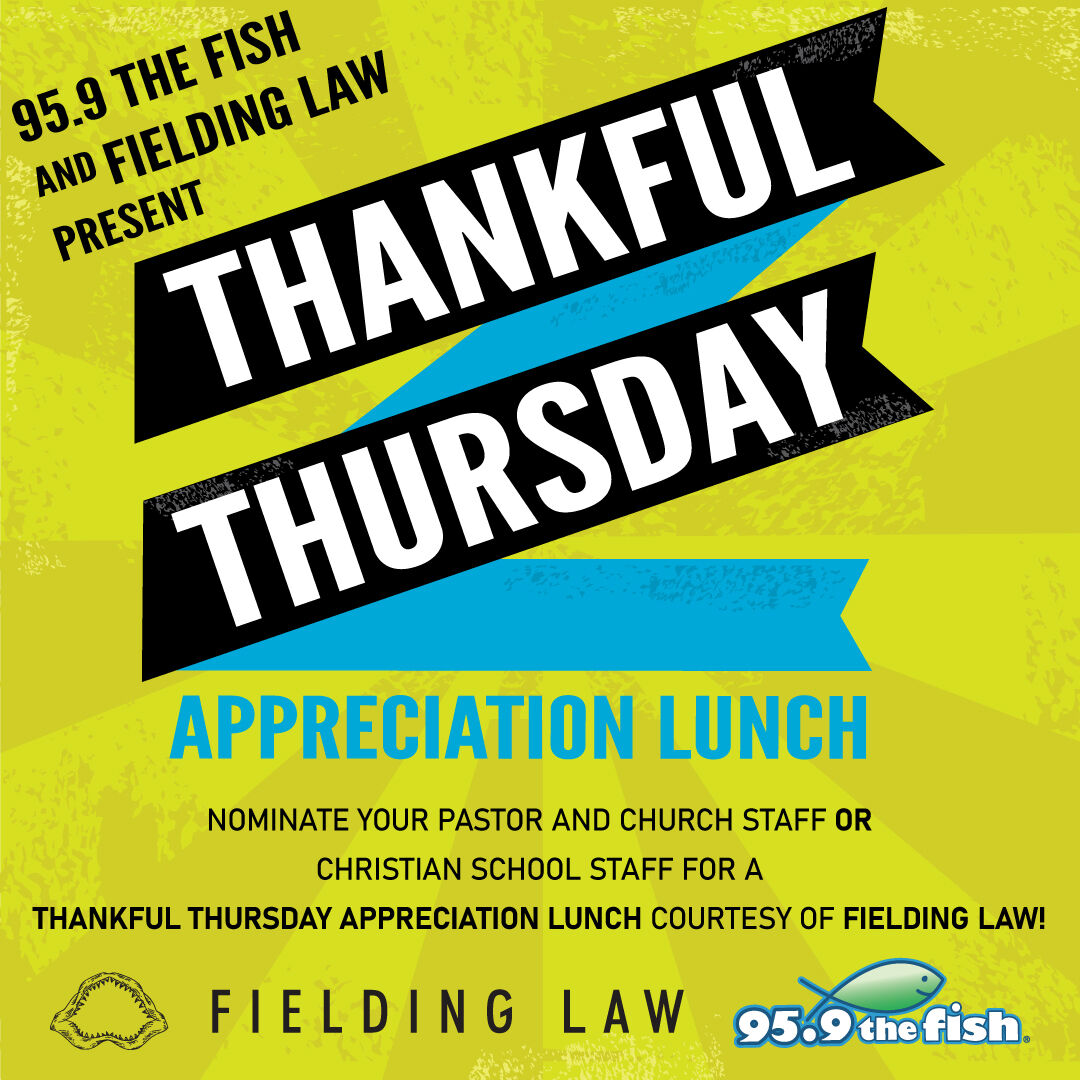 95.9 The Fish and Fielding Law are proud to present the 95.9 THE FISH THANKFUL THURSDAY APPRECIATION LUNCH Program our way of saying thank you to local Church Pastors and Staffs and Christian Schools and Staffs for all of the good work they do for our communities by delivering a FREE delicious Lunch.
Each week we will select a Church or School from among the nominations we receive from our 95.9 The Fish listeners. We invite you to nominate your local Church, Christian School or just a favorite one - for this special honor. In just a few words, share with us why you believe your Pastor, Church, Principal, Teacher or Christian School deserves to be rewarded and recognized.
Use the link below to submit your recommendation and then listen to 95.9 The Fish every Thursday for the name of the Church or School to be honored. You can submit one nomination per week!
And Thank You - for helping 95.9 The Fish and Fielding Law make every Thursday - a Thankful Thursday for the staff of a local Church or Christian School.
>
SPONSORED BY