This Saturday Mens Gathering
8:00 AM - 1:00 PM on Saturday, August 24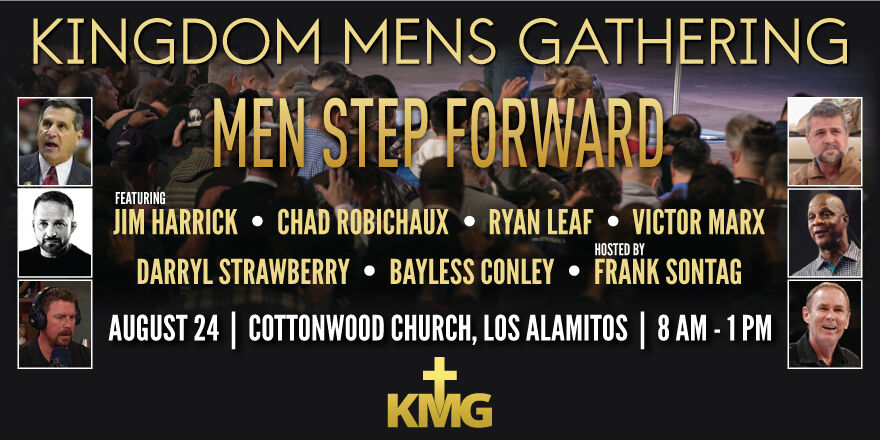 Kingdom Mens Gathering on Saturday, August 24, 2019 at Cottonwood Church in Los Alamitos.
Doors open at 7 am - event is 8 am to 1 pm.
Join other men who come together with a desire to be challenged, corrected, held accountable, encouraged and united, while standing firm on the Gospel of Jesus.
KMG | Aug 24 features Special Guest Speakers Jim Harrick, Chad Robiochaux, Ryan Leaf, Victor Marx, Darryl Strawberry, Pastor Bayless Conley and your host, Frank Sontag.
Location:
Cottonwood Church
4505 Katella Avenue
Los Alamitos, CA 90720
Google Map