Resist The Drift Marriage Conference
5:30 - 9:30 PM on Friday, November 3
8:00 AM - 12:00 PM on Saturday, November 4
What is
RESIST THE DRIFT?
Have you and your spouse moved from soulmates to roommates?
What can you do to get the spark back?
Focus on the Family and Salem Media Group present Resist the Drift, a two-day marriage conference. Dr. Greg & Erin Smalley share their story and what they've learned as they moved from roommates to soulmates. Couples will receive Bible-based concepts and tools to reconnect and strengthen their marriages.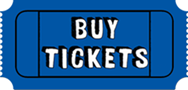 Anaheim, California
November 3 - 4, 2023
Calvary Chapel East Anaheim – Anaheim, California
Location:
Calvary Chapel East Anaheim
5605 East La Palma Avenue
Anaheim, CA 92807
Google Map