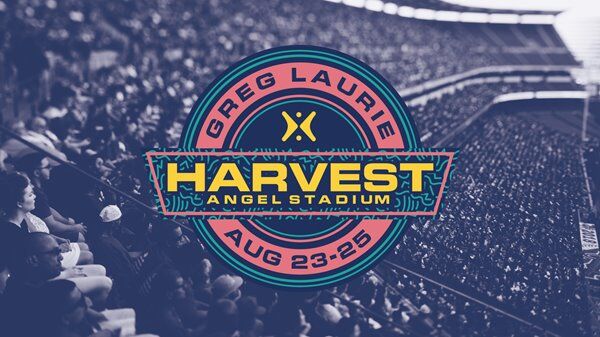 7:00 - 9:15 PM on Friday, August 23
7:00 - 9:15 PM on Saturday, August 24
6:00 - 8:15 PM on Sunday, August 25
Have you ever questioned your purpose, how to find real happiness, or wondered if there is life after death? For 30 years, we have helped thousands to find answers to life's looming questions at SoCal Harvest.
Join us for three wonderful nights full of musical performances by top Christian artists, special guest interviews, and a message of hope from the gospel that could change your life.
As it has been for 30 years, SoCal Harvest is FREE for everyone because of the faithful support of participating churches, our donors, and Harvest Partners.
August 23–25, 2019
Basic information
Admission: Free (stadium charges $15 to park)
Translations: Spanish, Sign Language
Gates open: Fri/Sat 5:00 PM, Sun: 4:00 PM
Event begins: Fri/Sat: 7:00 PM, Sun: 6:00 PM